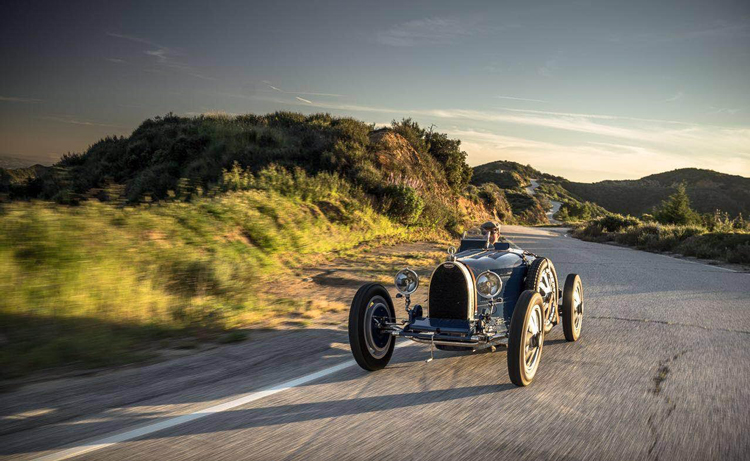 Muirlands Junior High School. That's where I attended those awkward middle school days where most students are trying to figure out who, or what they are. I was directed to take Latin, which I could never understand, considering La Jolla was an hours drive from Tijuana and many people in the area spoke Spanish. The only guy I knew who spoke Latin was Father John, a tutor my parents hired to help me bonum esse discipulus. My teacher, who I will never forget was, well, unique let's say. Her name was Miss Lorna Shade. Some teachers we never forget.
Sed ego digredior.
An upcoming Cars Yeah guest is John Bothwell, Director at Pur Sang where they make exacting replicas, copies, reproductions, fakey-dos as some would wrongly call them, of the Bugatti Type 35 Grand Prix race car, and other iconic pre-war cars including the Alfa Romeo 8C Monza. John talks about the challenge of how to describe their cars. And there in lies the dilemma.
What are they?
So that's where Miss Shade popped to mind and that Latin class way back when, and the saying "Esse quam videri." "To be, rather than to seem." (to be) It is a thought provoking quote that so nicely translates from Latin. Once you've learned more about Pur Sang and what they do, or better yet, how they do it, I ask you, what do you call their cars?
I call them awesome.
Please listen to my talk with John this Friday on Cars Yeah and then I would love to hear your thoughts.