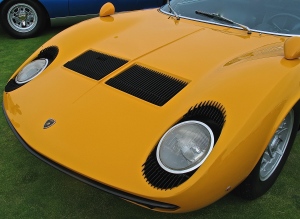 When I was a kid I would see something I wanted and tell my parents "I need that." Of course my mom or dad would respond with "You don't need that. You want it. There is a difference." In my mind of course there was no difference.
I needed what I wanted and I wanted what I needed.
There are so many interesting and beautiful cars in the world and I keep discovering new models I never even knew existed. This week on Cars Yeah I had a very enjoyable conversation with Geoff Hacker. Geoff operates the website Forgotten Fiberglass. He researches and looks for cars that were built in limited numbers long, long ago. Geoff and his research partner Rick D'Louhy are treasure hunters and more so they are seekers of knowledge. Geoff and Rick both know what they want and what they need. That is…
To tell the greatest American car story NEVER told.
Automotive enthusiasts literally need to be around cars. There is a spark inside of us that requires we care for a particular car that will ignite our soul, fuel our passion, and carry us through our lives. Some of us discover it in a garage, or in the back seat of our parent's car when we were kids on a family trip, or standing on a street corner when something new drives by.
So Mom. Dad. World. I need what I want. And I want what I need.
Tell me about the car you need.