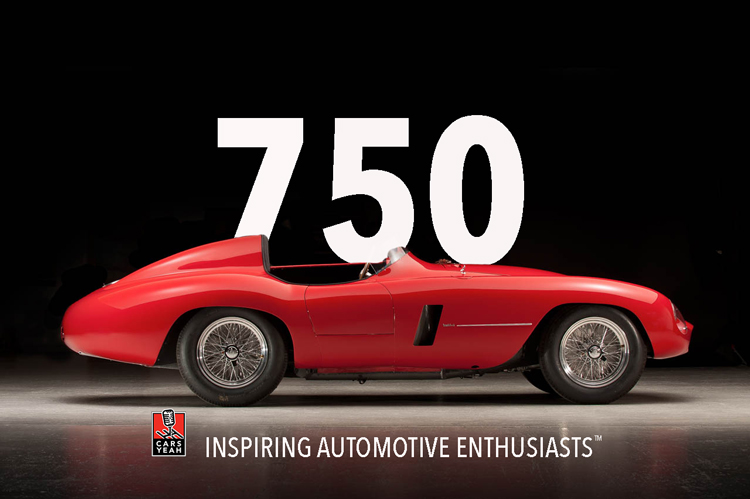 In any endeavor it is important to pull off the road and take a moment to step out of the car, and enjoy the view. Celebrating milestones, no matter their size, allows you to reflect for a moment, take a much needed breath, and smile.
I started the Cars Yeah podcast less than three years ago with a goal to interview Inspiring Automotive Enthusiasts™ (the Cars Yeah mantra). Providing them for free to fellow enthusiasts who wish they were in a career that was also their passion. The shows inspire, explain, and share their stories, challenges, and success.
Today I exceed show number 750 on the Cars Yeah podcast. Time to pull over, reflect, and smile. To the over 750 inspiring people who have been on the show, to my listeners, now in over 80 countries around the globe, my family, friends, supporters, and to my sponsors…
I Thank You.
Mark Greene

Photo credit: RM Auctions