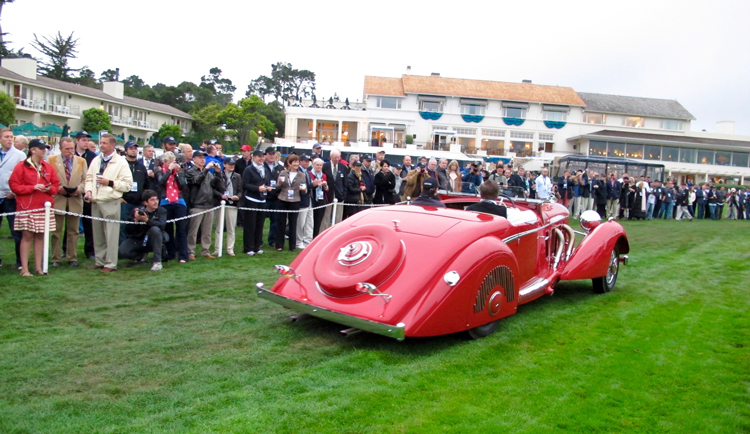 It's 4:50 AM and I'm standing on the 18th green at Pebble Beach Golf Course for the 29th time. But as I arrive I realize there are about 150 other people who beat me here. All for a cup of coffee, a donut and a hat. Oh that hat.
It's the Pebble Beach Dawn Patrol.
My friends at Hagerty Insurance started a brilliant marketing ritual about 15 years ago where they host an early morning party for early risers of the Pebble Beach Concours d'Elegance. A select few get their coveted Dawn Patrol hat. It's a badge of participation. That crown telling others that you are a serious automotive enthusiast. Proof you've got what it takes to participate, no matter how painful that 4:00 AM alarm clock sounds.
Reminds me of my youth; getting up to meet the sun in the surf of SoCal.
As I stood there, sipping a high-octane cup of Joe, a good friend Bill and I chat about being automotive enthusiasts and to this day, feeling like that little kid we once were, thrilled to see a classic or vintage car roll by. All while acting a bit immature about the whole thing.
But we got our hats and that's all that matters.