Podcast: Play in new window | Download


Listen To Peter by Clicking on the Red Arrow Above or Visit iTunes or Stitcher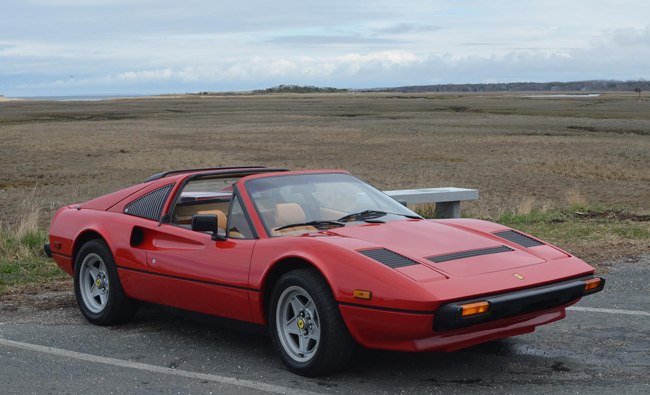 Peter Zawadzki is the Founder and CEO of Classics and Exotics. Operating in Massachusetts he brings a new and unique "sharing economy" in to the car enthusiast's garage. Classic and exotic car enthusiasts can now offset their car ownership costs by renting their cars to pre-screened, highly qualified renters. Whether a person is looking for a 1956 Chevrolet Bel Air for a night out on the town or a 1979 Ferrari 308 for a drive down the coast, Classics&Exotics connects owners with renters and is free to join with no costly membership fees. Peter's ultimate goal is to introduce a new generation of enthusiasts into the joy of classic and exotic car ownership.
Use the promotion code: CARS YEAH when you sign in to receive a 25% discount for signing up your vehicle!
SHOW SPONSORS  
NOCO Genius Boost Jump Starter
SUCCESS QUOTES
"Do what you love and it's not a job."
CAREER CHALLENGES 
After moving from the city to the suburbs and spending years commuting the stress created a time when he needed a change.
AH-HA MOMENTS
After attending a car show and putting a "for rent" sign on his Ferrari, there was so much interest that the concept of his business venture was born.
FIRST SPECIAL CAR 
A 1979 MGB
BEST AUTOMOTIVE ADVICE
Keep records of everything.
GREAT AUTOMOTIVE RESOURCES 
FAVORITE BOOK
Do More Faster – David Cohen and Brad Feld
PARTING ADVICE 
Make sure you do what you are passionate about.
HOW TO FIND PETER
Classics and Exotics – www.classicsandexotics.com
HELPING CARS YEAH GROW
You can help promote Cars Yeah interviews. Please go to iTunes and post a comment.
Every little bit helps and we will greatly appreciate your support.