Podcast: Play in new window | Download


Listen To Andy by Clicking on the Red Arrow Above or Visit iTunes or Stitcher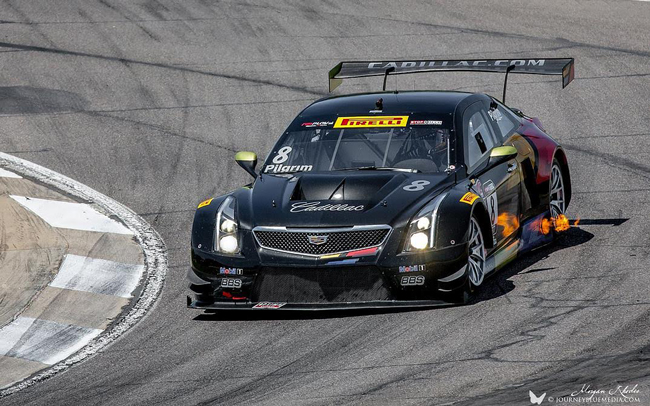 Andy Pilgrim is the Founder of Electronic Computer Services based in Florida. ECS is an IT consulting company he's owned since 1989. In 2008 he started The Traffic Safety Education to help educate new drivers, parents, and teachers about driving safety. Andy has also been a professional racecar driver since 1984. He currently drives through GM Racing for Team Cadillac ATS-VR. He's earned 63 wins in 10 different series and has 5 professional Championship Wins. He finished 116 consecutive IMSA races. The #92 Mobil 1 Corvette that he races in 1991 is on permanent exhibit in the Smithsonian Museum in Washington D.C. as the only example of an American-built GT sports car and his name's on the roof!
SHOW SPONSORS  
NOCO Genius Boost Jump Starter
SUCCESS QUOTE
"Never ever, ever, ever give up." – Winston Churchill
"Just get on with it." – Andy's Mother
CAREER CHALLENGE 
Learning from all the little things that can go wrong along the way in racing. There are not problems, only solutions.
AH-HA MOMENTS
While racing Renault Cup cars he ended up on the podium at Watkins Glenn with some guys that were very talented and he thought to himself, "I think I can do this."
FIRST SPECIAL RACE CAR 
The Corvette GT1 at Le Mans in 2000
BEST RACING ADVICE
"Be patiente." – Elliot Forbes Robinson
GREAT AUTOMOTIVE RESOURCE 
Traffic Safety Foundation – www.trafficsafetyeducationfoundation.org
FAVORITE BOOK
How To Make Your Car Handle – Fred Puhn
PARTING ADVICE 
Eyes up and eyes on the road. Put down the cell phone and pay attention to your driving.
HOW TO FIND ANDY
Andy Pilgrim Racing – www.andypilgrim.com
Cadillac Racing – www.cadillac.com
HELPING CARS YEAH GROW
You can help promote Cars Yeah interviews. Please go to iTunes and post a comment.
Every little bit helps and we will greatly appreciate your support.