Podcast: Play in new window | Download


Listen To Dave by Clicking on the Red Arrow Above or Visit iTunes or Stitcher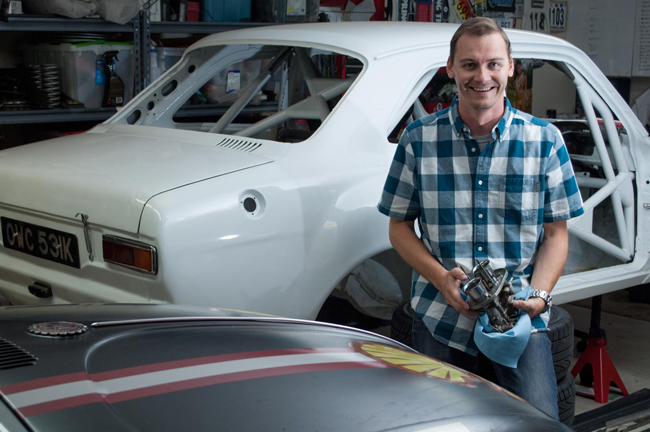 David Hord is the Co-Founder of Classic Car Adventures in Squamish, British Columbia in 2008. He hosts three-day budget-oriented driving events for classic car enthusiasts with a focus on the joy of driving. Classic Car Adventures hosts a number of driving events in British Columbia, Washington, Oregon, Colorado, and Ontario Canada. Whether it is a rally, tour, media event, or corporate team building challenge David runs his events with the precision and attention to detail that you would expect from a well-tuned machine.
SHOW SPONSORS  
NOCO Genius Boost Jump Starter
SUCCESS QUOTES
"The world does not run perfectly but we create the illusion that it does."
CAREER CHALLENGE 
During his first year operating an event in Colorado, on the first day of the event when they encountered snow and the brakes on his car stopped working. Oh my…
AH-HA MOMENTS
On their first ever event they expected only about 15 cars to sign up and they ended up with 45!
FIRST SPECIAL CAR 
A 1975 VW Beetle that was his mom's car when he was a kid.
BEST AUTOMOTIVE ADVICE
"Save your money." – From his Dad
"Buy it." – From the voice in his head.
GREAT AUTOMOTIVE RESOURCE 
A map book.
FAVORITE BOOKS
Speed Secrets – Ross Bentley (check out the entire series)
PARTING ADVICE 
Get out and drive your classic car.
HOW TO FIND DAVE
Classic Cars Adventures – www.classiccaradventures.com
Instagram – www.instagram.com/classiccaradv
HELPING CARS YEAH GROW
You can help promote Cars Yeah interviews. Please go to iTunes and post a comment.
Every little bit helps and we will greatly appreciate your support.