Podcast: Play in new window | Download


Listen To Michael by Clicking on the Red Arrow Above or Visit iTunes or Stitcher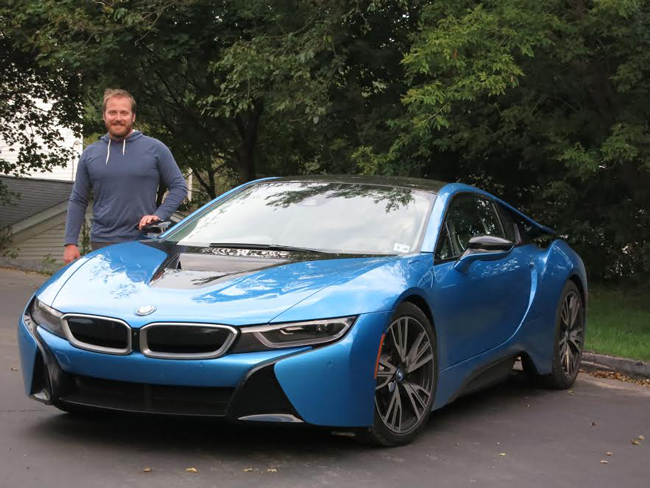 Michael Austin is the Editor-in-Chief of Autoblog.com His first automobile was a Dukes of Hazard General Lee pedal car. Mike's career in journalism started as a gopher at Automobile Magazine, followed by a brief internship at CAR in London. He was on staff during mph Magazine's short time on earth and more recently was part of the team at Car and Driver and Popular Mechanics magazines.
SHOW SPONSORS  
NOCO Genius Boost Jump Starter
SUCCESS QUOTES
"We'll try to do better next time."
CAREER CHALLENGE 
While trying to get in to automotive journalism Michael kept landing jobs at companies that would soon close down.
AH-HA MOMENTS
Landing a job in journalism after getting out there and simply trying to get the job.
FIRST SPECIAL CAR 
A 1996 Buick Roadmaster Wagon
BEST AUTOMOTIVE ADVICE
Always buy a runner.
GREAT AUTOMOTIVE RESOURCE  
Autoblog – www.autoblog.com
FAVORITE BOOK
On Writing by Stephen King
PARTING ADVICE 
Never take yourself too seriously.
HOW TO FIND MICHAEL
Autoblog – www.autoblog.com
Instagram – www.instagram.com/reymiguelaustin
Twitter – @Reymiguel
HELPING CARS YEAH GROW
You can help promote Cars Yeah interviews. Please go to iTunes and post a comment.
Every little bit helps and we will greatly appreciate your support.