Podcast: Play in new window | Download


Listen To Ken by Clicking on the Red Arrow Above or Visit iTunes or Stitcher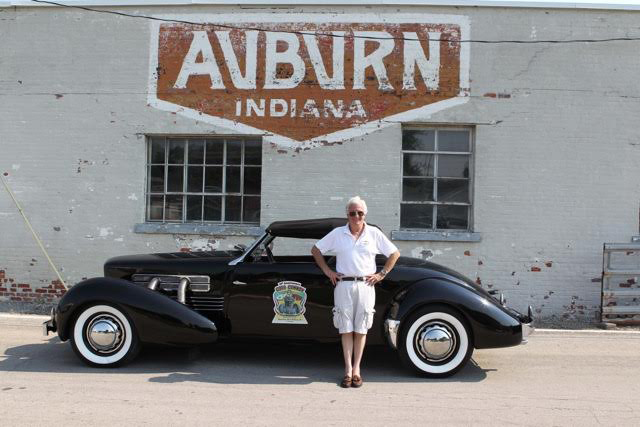 Ken Gross is an award winning automotive journalist and has contributed to almost every car magazine you've ever enjoyed reading. He was the Executive Director of the Petersen Automotive Museum and has served as Guest Curator for numerous other prestigious museums around the country. Along with exhibition catalogs, Ken's written fifteen automotive books and has been a Chief Class Judge for 25 years at the Pebble Beach Concours d'Elegance and he also serves on their Selection Committee. He's judged numerous other concours events across the country from Amelia Island to Rodeo Drive.
SHOW SPONSORS  
NOCO Genius Boost Jump Starter
SUCCESS QUOTES
"Make your business your hobby, make your hobby your business." – Ken's Uncle
CAREER CHALLENGE 
While serving on a ship in Vietnam during the war, his vessel was hit by rocket fire and caught on fire.
AH-HA MOMENTS
Landing a job as the director of the Petersen Museum in Los Angeles.
FIRST SPECIAL CAR 
A Ferrari 275 GTB
BEST AUTOMOTIVE ADVICE
"Don't even start the job if you don't have the right tools." – Ken Father
GREAT AUTOMOTIVE RESOURCE  
Dave Simard of East Coast Customs
FAVORITE BOOK
Kings of the Road by Ken Purdy
PARTING ADVICE 
Try to understand what it is that you want to do and find a way to do it.
HOW TO FIND KEN
Art of the Hot Rod by Ken Gross andPeter Harholdt
Hot Rod Milestones by Ken Gross and Robert Genat
Ken's Amazon Author's Page
HELPING CARS YEAH GROW
You can help promote Cars Yeah interviews. Please go to iTunes and post a comment.
Every little bit helps and we will greatly appreciate your support.