Podcast: Play in new window | Download


Listen To Ralph by Clicking on the Red Arrow Above or Visit iTunes or Stitcher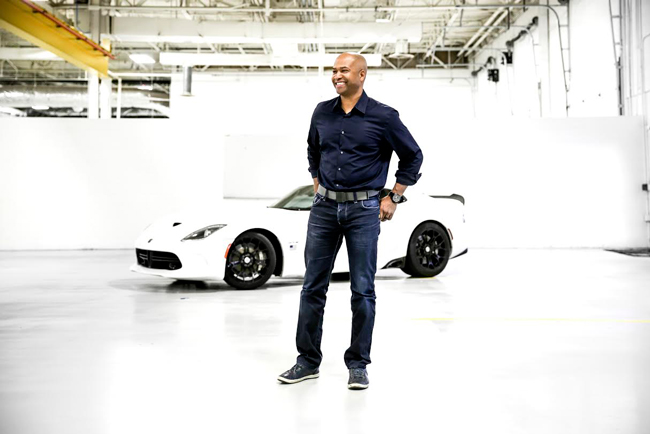 Ralph Gilles was appointed Head of Design at Fiat Chrysler Automotive, Global in April 2015. He is also a member of the Group Executive Council with FCA. Since joining Chrysler as a designer in 1992, Ralph has held numerous positions in design and business administration. He has served as the Senior Vice President, Product Design and CEO of Motorsports for FCA North America and for the SRT and Dodge brands. He's extremely active outside of the Company as well, serving as the executive sponsor for the Chrysler African American Network and more. He spends time at the track go-karting, drives in rallies, drove in the Car and Driver One Lap, and he is a concours judge at Pebble Beach and other events and has received numerous academic and industry awards.
SHOW SPONSORS  
NOCO Genius Boost Jump Starter
SUCCESS QUOTE
"Young man keep your eye on the prize." – Ralph's uncle
" Play hard but work harder." – Ralph Gilles
CAREER CHALLENGE 
While presenting a design early in his career his boss reminded him to use the word "we" instead of "I" when presenting his ideas. The guilt really effected Ralph however the suggestion taught him a valuable lesson about teamwork and leadership.
AH-HA MOMENTS
When working on the Chrysler 300M project understanding the importance of getting everyone on board and bringing the engineers in early when presenting a new concept and direction.
FIRST SPECIAL CAR 
A 1981 VW Scirocco
BEST AUTOMOTIVE ADVICE
Buy a car for yourself, not for the next guy.
GREAT AUTOMOTIVE RESOURCES  
Car Design News – www.cardesignnews.com
Chrysler Careers – www.fcagroupcareers.com
FCA Design Video – www.chryslercareers.com
FAVORITE BOOK
It's Your Ship by D. Michael Abrashoff
PARTING ADVICE 
Learn more about Fiat Chrysler and what they are doing today.
HOW TO FIND RALPH
FCAGroup – www.fcagroup.com
HELPING CARS YEAH GROW
You can help promote Cars Yeah interviews. Please go to iTunes and post a comment.
Every little bit helps and we will greatly appreciate your support.