Podcast: Play in new window | Download


Listen To Arvin by Clicking on the Red Arrow Above or Visit iTunes or Stitcher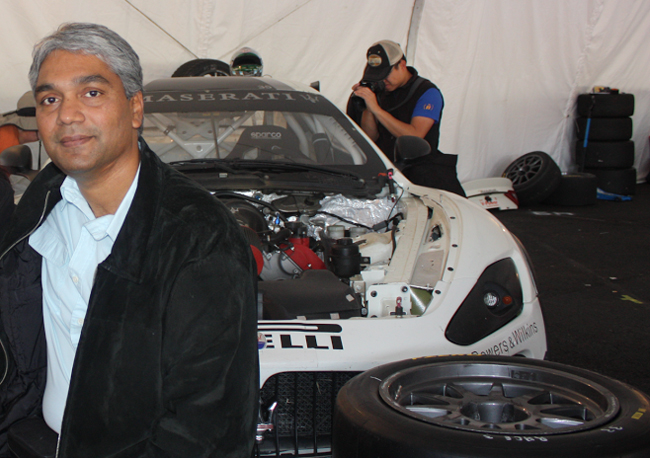 Arvind Jain is the Co-founder and President of SHIFTMobility. SHIFTMobility's innovative All-In-One platform for the auto industry underpins all of its technologies and is unique in its ability to vertically integrate manufacturers, distributors, and repair centers through any mobile device – revolutionizing the way businesses collaborate and grow. Gone are the days of separate systems for each business need. SHIFTMobility brings it all together by combining the benefits of connectivity over a common platform with mobile optimization. For manufacturers, this means insight into worldwide parts failures and the ability to quickly act on them. Distributors, on the other hand, can reduce return rates by ensuring that parts are region-tailored and orders accurate with in-depth visibility into real time demand and services performed. And of course repair centers, who can now manage their business and grow easier than every before.
SHOW SPONSORS  
NOCO Genius Boost Jump Starter
SUCCESS QUOTE
"No destination is unobtainable."
"What are you waiting for?" – Arvind's mother
CAREER CHALLENGE 
Arvind formed a start up medical software company that didn't succeed.
AH-HA MOMENTS
Discovering a gap in the automotive parts distribution chain that didn't allow systems to communicate with each other.
FIRST SPECIAL CAR 
A Ford Expedition
BEST AUTOMOTIVE ADVICE
Do the manufacturers recommended services on your vehicles on time.
GREAT AUTOMOTIVE RESOURCES  
ShiftMobility – www.shiftmobility.com
Chrysler Careers – www.fcagroupcareers.com
FAVORITE BOOKS
The Selfish Gene by Richard Dawkins
The Mind and the Brain by Jeffrey M. Schwartz MD
The Elegant Universe by Brian Greene
Why Flip a Coin by H. W. Lewis
PARTING ADVICE 
Always chase your dreams no matter how out of reach they may be. You are your biggest obstacle and your biggest ally. Choose to help yourself rather than hindering your ambitions. Know that you can do anything and you can make anything happen. And you will.
HOW TO FIND ARVIN
FCAGroup – www.fcagroup.com
Facebook – www.facebook.com/ShiftMobility
HELPING CARS YEAH GROW
You can help promote Cars Yeah interviews. Please go to iTunes and post a comment.
Every little bit helps and we will greatly appreciate your support.