Podcast: Play in new window | Download


Listen To John by Clicking on the Red Arrow Above or Visit iTunes or Stitcher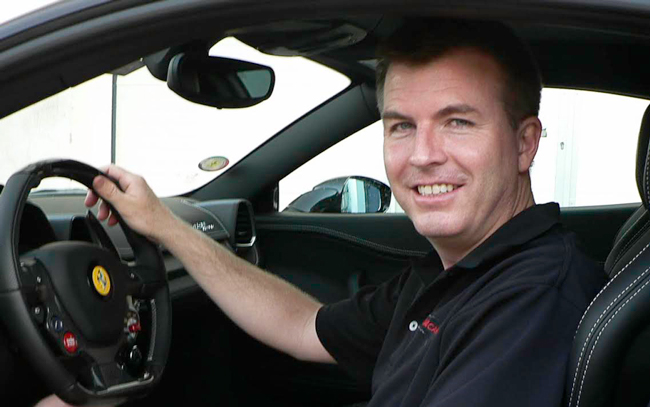 John Borchelt is the founder and president of MAcarbon Inc. MAcarbon specializes in the manufacturing of carbon fiber interior components for high-end and exotic automobiles. MAcarbon has the most extensive carbon product line for Ferrari, Porsche, McLaren, and Lamborghini. They are headquartered in the San Francisco Bay area with their production workshops in Canada and Belgium. Their website is an example of cutting edge design with configurators that allow customers to visualize their vehicle designs while choosing how to customize their special vehicles.
SHOW SPONSORS  
NOCO Genius Boost Jump Starter
SUCCESS QUOTES
"Don't ship unless it's right."
"We have to be more anal than the customer."
CAREER CHALLENGE 
While working in the tech field on a new system, for a division of a fortune 500 company,  he forgot to do something that caused an entire group's emails to go off line for three days.
AH-HA MOMENTS
While working in the tech field he ventured in to making and selling a fender shield for the automotive aftermarket and that opened his eyes to the possibilities that lead to his current business.
FIRST SPECIAL CAR 
A 1974 Alfa Romeo Spyder
BEST AUTOMOTIVE ADVICE
"The hunt is more fun than the kill." – John's father
GREAT AUTOMOTIVE RESOURCES  
site:craigslist.org and this searches all of Craig's List for whatever you want.
FAVORITE BOOKS
PARTING ADVICE 
Pursue your passion and make sure your wife's on board.
HOW TO FIND JOHN
MAcarbon – www.macarbon.com
Telephone – 650-489-4415
Facebook – www.facebook.com/MAcarbonfiber
HELPING CARS YEAH GROW
You can help promote Cars Yeah interviews. Please go to iTunes and post a comment.
Every little bit helps and we will greatly appreciate your support.