Podcast: Play in new window | Download


Listen To Renee by Clicking on the Red Arrow Above or Visit iTunes or Stitcher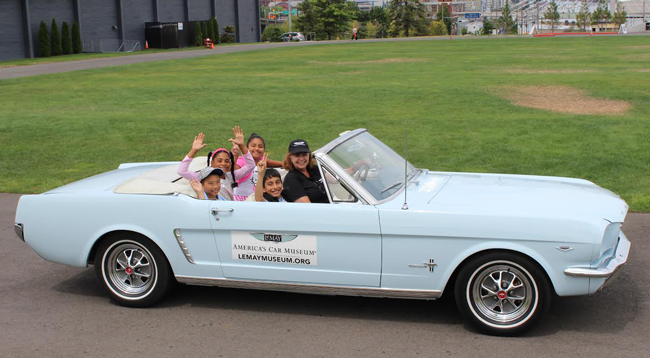 Renee Crist is the Collections Manager at the LeMay – America's Car Museum located in Tacoma, Washington. There she is responsible for over 300 historic automobiles that span over 100 years of automotive history. Renee is a member of the Advisory Board for the Pacific Northwest Concours d'Elegance and is a member of the Classic Car Club of America, the Cadillac LaSalle Club of America and numerous other local and regional automotive clubs. She is also a member of the National Association of Automotive Museums and Registrars Committee Western Region (RCWR), the Society of Automotive Historians, and the Historic Vehicle Association (HVA).
SHOW SPONSORS  
NOCO Genius Boost Jump Starter
SUCCESS QUOTES
"If a job's worth doing it's worth doing well and right."
"Take care of things and they will take care of you."
Having to keep up with the changes in technology when she owned her own business and pivoting to reinvent the business many times.
AH-HA MOMENTS
After working with many car owners who's vehicles the museum borrowed  she realized how valuable the relationships that were created had become.
FIRST SPECIAL CAR
A 1965 VW Bug
BEST AUTOMOTIVE ADVICE
Keep oil it in. See her first special car above to learn why…
GREAT RESOURCES  
Hemmings Motor News – www.hemmings.com 
Sports Car Market – www.sportscarmarket.com
Jalopnik – www.jalopnik.com
FAVORITE BOOKS
The Art of Racing in the Rain by Garth Stein
Classic Supercharged Sports Cars by Thomas J. Perkins
Undaunted Courage by Stephen Ambrose
PARTING ADVICE 
"If you don't know where you're going you'll wind up somewhere else." – Yogi Berra
Know what you're going to do. Seek your passion and make it yours.
HOW TO LEARN MORE ABOUT RENEE
LeMay America's Car Museum – www.americascarmuseum.org
HELPING CARS YEAH GROW
You can help promote Cars Yeah interviews. Please go to iTunes and post a comment.
Your opinion matters, and we will greatly appreciate your support.