Podcast: Play in new window | Download


Listen To Chris by Clicking on the Red Arrow Above or Visit iTunes or Stitcher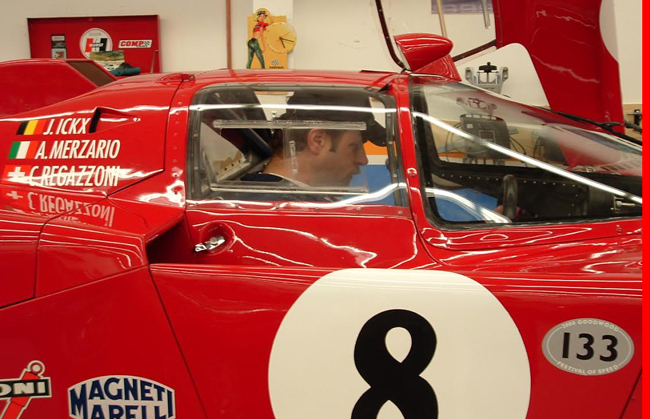 Chris Benny is the owner of Prova Motorsports in Seattle, Washington. There he and his talented team work on special interest and European sports cars. Their goal is to improve his customer's experience on the road and track. Chris has over 15 years of experience in road racing, chassis setup and alignment, racing, and instructing with ProFormance Racing School at Pacific Raceway. He races with ICSCC Conference in an Alfa Romeo and coaches other Alfa owners on how to drive better on the street and track.
SHOW SPONSORS  
NOCO Genius Boost Jump Starter
SUCCESS QUOTES
"Work hard and play hard."
"Listen to your customers so you really understand what their needs are."
"Surround yourself with people who are smarter than you are."
In his earlier days he had set up a car and forgotten to tighten a bolt on a wheel bearing.
AH-HA MOMENTS
While working for others he had customers telling him it didn't matte what shop they had their car in, what mattered was the guy working on the car. This ah-ha helped Chris decide to open his own business.
FIRST SPECIAL CAR
A 1973 Z28 Camaro
BEST AUTOMOTIVE ADVICE
Learn to communicate with your car through the seat of your pants.
GREAT RESOURCE  
Bosche Automotive Handbook  by Robert Bosch
FAVORITE BOOK
Mark Donohue the Unfair Advantage by Mark Donohue
 PARTING ADVICE 
If you've not truly listened to your customers and always act in their best interest you will not have served them to your highest extent.
HOW TO LEARN MORE ABOUT CHRIS
Prova Motorsports – www.provamotorsports.com
Facebook – www.facebook.com/provamotorsports
Visit Prova Motorsports at  4022 23rd Avenue West in Seattle, WA 98199
Telephone 206-420-8161
HELPING CARS YEAH GROW
You can help promote Cars Yeah interviews. Please go to iTunes and post a comment.
Your opinion matters, and we will greatly appreciate your support.