Podcast: Play in new window | Download


Listen To Bob by Clicking on the Red Arrow Above or Visit iTunes or Stitcher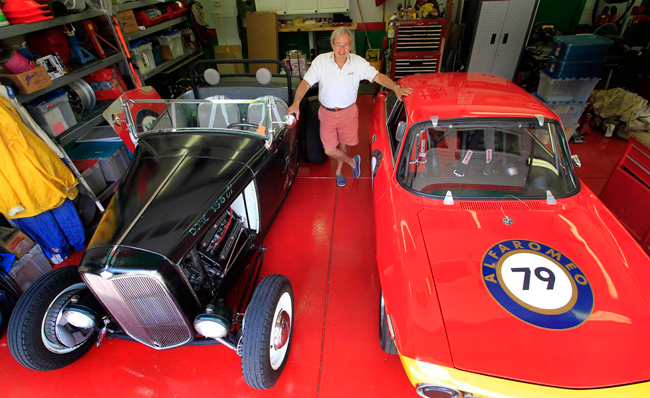 Bob Colaizzi is an automotive artist whose career path was based on Yogi Berra's quote, "When you get to the fork in the road, take it!" In 1967, after going down several paths, he started a PR firm with two other Chrysler guys where they focused on annual reports. That fork in the road lasted 45 years. Today, in his retirement, Bob's back at doing what he loves, creating automotive art. His drawings and paintings of automobiles are wonderful and include cars from every marque and time.
SHOW SPONSORS  
NOCO Genius Boost Jump Starter
SUCCESS QUOTES
"Success come from the ability to make the right decisions with the least amount of information in the least amount of time."
"Fifty gonna buys equals one half a buy."
Every day in an entrepreneurial life it's a relentless challenge. Always believing he would not fail in the long run was the way Chris worked through challenges and failures.
AH-HA MOMENTS
Learning that art and design is like a poker hand. It's right now and it's forever. Realizing there is no answer when a client tells you they don't like something.
FIRST SPECIAL CAR
An MG TD
BEST AUTOMOTIVE ADVICE
The car goes where your eyes go.
GREAT RESOURCES  
FAVORITE BOOKS
The Last Open Road by Burt Levy, a past guest on Cars Yeah
Montezuma's Ferrari by Burt Levy, a past guest on Cars Yeah
The Wright Brothers by David McCullough
 PARTING ADVICE 
Drive in to the corner until you see God and then lift!
HOW TO LEARN MORE ABOUT BOB
Colaizzi Design – www.colaizzidesign.com
HELPING CARS YEAH GROW
You can help promote Cars Yeah interviews. Please go to iTunes and post a comment.
Your opinion matters, and we will greatly appreciate your support.