Podcast: Play in new window | Download
Listen To Mike by Clicking on the Red Arrow Above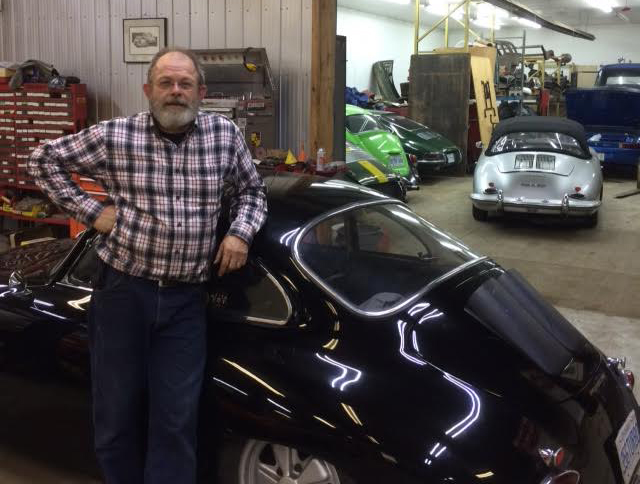 Mike deJonge is the owner of Restoration Design, in Ontario Canada. The company designs and manufactures high-quality replacement sheet metal for vintage Porsche automobiles. There he and his team make replacement parts for Porsches including the 911, the 356, and the 914 models. They recreate hundreds of original parts for use when restoring older Porsche cars that range from body panels to gas tanks, door lock posts, and full hoods. In addition to new sheet metal parts they also sell original panels and mechanical parts for older Porsches with hundreds of parts in their growing inventory.
SHOW SPONSORS  
SUCCESS QUOTE
"Don't do a job half assed." – Mike's father
CAREER CHALLENGE 
Trying to get a turbo kit designed for a VW to work on a Porsche 912 motor.
AH-HA MOMENTS
After retiring and taking a little time off Mike discovered he could wrap his passion for building cars in to a career where he could work with his two sons.
FIRST SPECIAL VEHICLE
A 1956 Porsche Speedster
BEST AUTOMOTIVE ADVICE
Turbo charge it!
GREAT RESOURCES  
People who know more than you do.
Set goals. And once you've reached your goal set a higher and then a higher goal.
HOW TO LEARN MORE ABOUT MIKE 
Restoration Design – www.restoration-design.com
YOU CAN HELP CARS YEAH GROW
You can help promote Cars Yeah interviews. Please go to iTunes and post a comment.
Your opinion matters, and we will greatly appreciate your support.