Podcast: Play in new window | Download
Listen To Sal by Clicking on the Red Arrow Above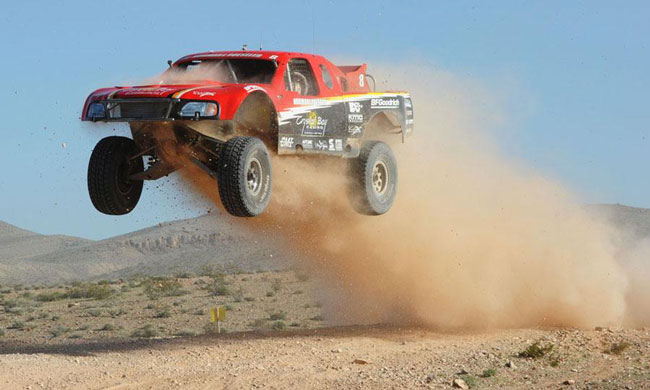 Sal Fish is the retired CEO and President of SCORE International, the leading sanctioning body in the sport of desert racing. The SCORE race series includes the Baja 1000, Baja 500, San Felipe 250, Primm 300, Laughlin Desert Challenge and Las Vegas Terrible's Cup. He first raced in Mexico in 1970 and then started his entrepreneurial career in desert racing in 1973 when he was recruited by the late Mickey Thompson founder of SCORE International. Fish brought innovation to SCORE, organizing class rules, implementing safety procedures, and transforming the Baja 1000 into one of the most recognized motorsports events in the world.
SHOW SPONSORS  
SUCCESS QUOTE
"Never give up."
CAREER CHALLENGE 
Discovering how to create a racing forum that had never existed before. That was off road racing in Baja California Mexico.
AH-HA MOMENTS
Standing at the star line and then down at the finish line watching all the participants completing the grueling race.
FIRST SPECIAL RACE CAR
A 1947 Ford Coupe
BEST AUTOMOTIVE ADVICE
People in the automotive industry.
GREAT RESOURCES  
Friends in the automotive industry and abroad.
YOU CAN HELP CARS YEAH GROW
You can help promote Cars Yeah interviews. Please go to iTunes and post a comment.
Your opinion matters, and we will greatly appreciate your support.