Podcast: Play in new window | Download
Listen To Mark by Clicking on the Red Arrow Above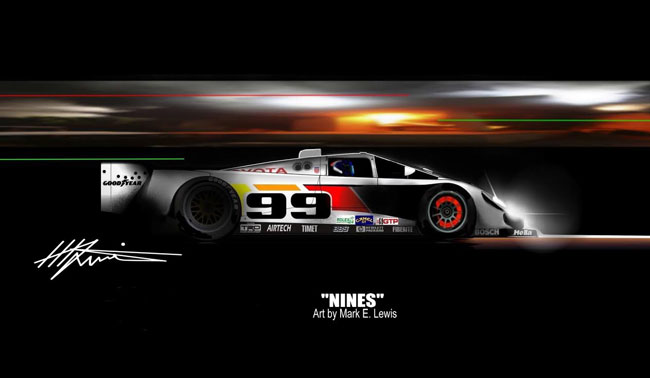 Mark Lewis spent 14 years as the Public Relations Representative and Special Events Coordinator at the Daytona International Speedway. Today he is an educator at a private school in Daytona Beach Florida and an automotive fine artist. His favorite subjects to paint are race cars and racing scenes. His art represents sports car racing at the highest professional level from Formula 1, Moto GP, historic racing cars and endurance racing where his unique style represents speed, color, light, and motion.
SHOW SPONSORS  
SUCCESS QUOTE
"Great challenges are meant to be hard. Great men are meant to take them on."
CAREER CHALLENGE 
After 12 years in the Air Force Mark set off for LA to become an actor. That proved to be a challenge so he went back to Daytona and began a quest to work at the Daytona International Speedway.
AH-HA MOMENTS
A friend suggested he explore his passion for art and painting and from there he developed his style and passion for automotive art.
FIRST SPECIAL CAR
A 1985 Fiero GT
BEST AUTOMOTIVE ADVICE
"Always be true to your love of cars and you'll allways have a job." – Bob Snodgrass
GREAT RESOURCES  
People in the automotive industry.
YOU CAN HELP CARS YEAH GROW
You can help promote Cars Yeah interviews. Please go to iTunes and post a comment.
Your opinion matters, and we will greatly appreciate your support.