Podcast: Play in new window | Download
Listen To Shin by Clicking on the Red Arrow Above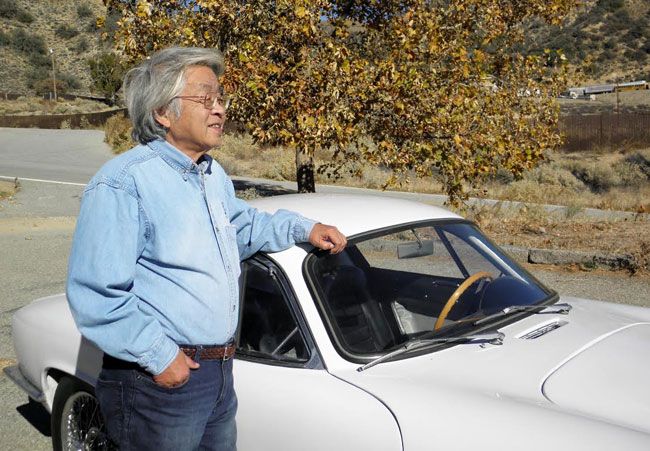 Shin Yoshikawa is a world-renowned cutaway artist, fabricator, photographer, and a concert pianist. His drawings are exacting details of the interior of automobiles down to every nut and bolt. He's appeared on Jay Leno's garage and his art hangs in shops, home, garage, and galleries around the world, including mine. In his automobile workshop titled Studio Time Capsule Shin is a master fabricator. For over 40 years he's been involved in numerous automotive builds including concept cars, Toyota 2000 GTs, Panhards, Toyota FJs and more. Shin is a man of many talents including his skills at the keyboard as a concert pianist.
SHOW SPONSORS  
SUCCESS QUOTE
" Being young is a power."
CAREER CHALLENGE 
Early in his career Shin wanted to race and he did. However a very bad accident ended his racing and he had to find something else to do.
AH-HA MOMENTS
Although Shin  took many different career paths the roots were the same. It was always around cars. Except for his concert piano playing…
FIRST SPECIAL CAR
A real Shelby Daytona Coupe GSX2300
FAVORITE BOOK
PARTING WORDS OF ADVICE
I'm not a Samurai but my mind is like a Samurai.
HOW TO LEARN MORE ABOUT SHIN
Kai Art  – www.kaiartintl.com
YOU CAN HELP CARS YEAH GROW
You can help promote Cars Yeah interviews. Please go to iTunes and post a comment.
Your opinion matters, and we will greatly appreciate your support.