Podcast: Play in new window | Download
Listen To Bob by Clicking on the Red Arrow Above
or Visit iTunes or Stitcher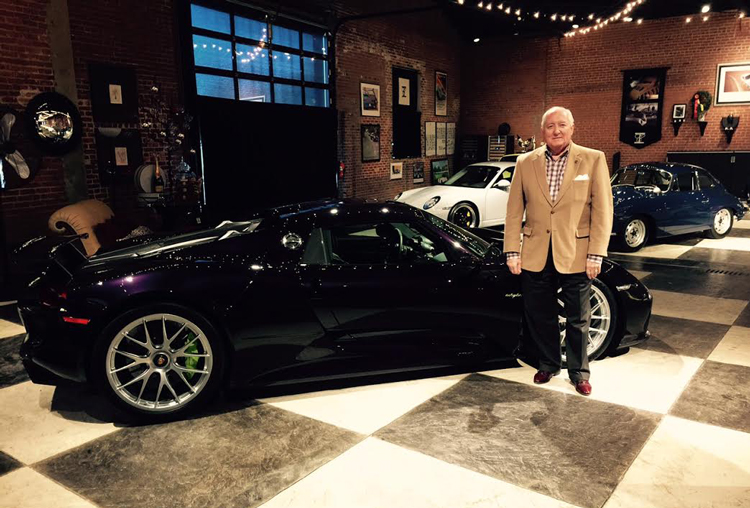 Bob Ingram is a General Partner at Hatteras Venture Partners, a venture capital firm that invests in early stage life science companies. Prior to joining Hatteras he was CEO at Glaxo-Wellcome. His passion for automobiles has spanned his life and his success in business lead him to collecting car, more specifically Porsches. The Ingram collection is focused on preserving automotive history. He often drives, shows, and shares his cars and many are featured in the book Porsche Unexpected from Coachbuilt Press. It's a wonderful collection of photos by Michael Furman in collaboration with Randy Leffingwell and Cameron Ingram. Cam is Bob's son, a past Cars Yeah guest, who runs Road Scholars where they acquire, restore and sell vintage Porsches.
SHOW SPONSORS  
Christopher Kimball Financial Services
SUCCESS QUOTE
"It is your family and friends that are far more important than fame or fortune."
LIFE CHALLENGE 
Facing health ailments in his family and with friends that lead to pursuing a career where he could help make a difference in fighting disease.
AH-HA MOMENTS
Realizing a different model for his venture capital group's approach to helping life science companies succeed.
FIRST SPECIAL AUTOMOBILE
A 1959 Porsche Carrera GT Coupe named "Ruby"
BEST AUTOMOTIVE ADVICE
Buy the cars you love and like.
AUTOMOTIVE RESOURCE
FAVORITE BOOKS 
Porsche Unexpected Lessons in Collecing by Randy Leffingwell, Cameron Ingram* and Michael Furman*
Legends of Porsche by Randy Leffingwell
PARTING WORDS OF ADVICE
Be yourself.
HOW TO FIND BOB
SHARE THE INSPIRATION
If you enjoyed this show, please rate it on iTunes and write a brief review. That would help tremendously in getting the word out and help others be inspired by Cars Yeah.
Your opinion matters, and I will greatly appreciate your support.