Podcast: Play in new window | Download
Listen To Terry by Clicking on the Red Arrow Above
or Visit iTunes or Stitcher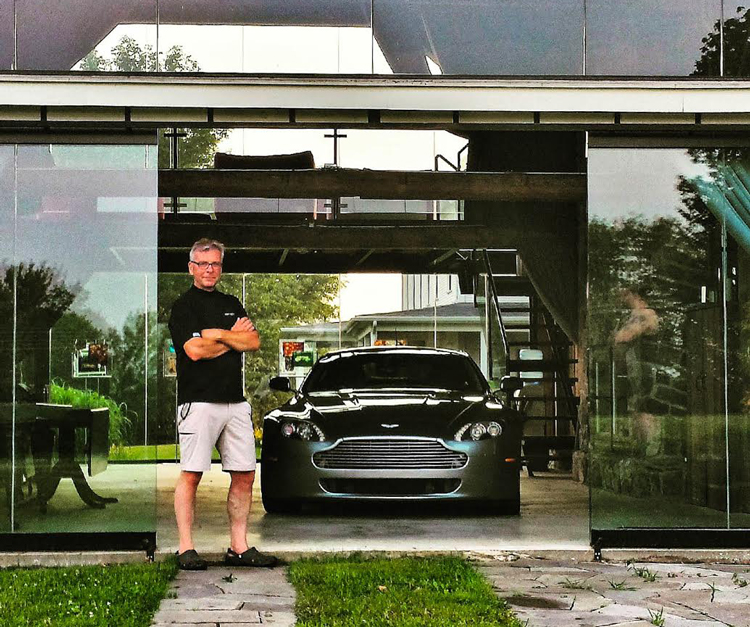 Terry Kell owns and operates The Farm, located near Ogden in the rolling countryside of Eastern Quebec. The Farm is a gathering place for business owners and executives to meet, build relationships, and discuss ideas and targets. The Farm is also a place where Terry furthers his passion for automobiles. Art and The Automobile is an annual forum Terry conducts at The Farm where the new Callaway C16 supercar was unveiled and they raised thousands of dollars for local charities. His other signature event is The Art of Transformation that employs the innovation of automotive design. His latest addition to The Farm is Carriage House Fine Automobiles where collector cars will be offered along with a delivery experience like no other.
SHOW SPONSORS  
Christopher Kimball Financial Services
SUCCESS QUOTE
"Life is not a spectator sport."
CAREER & LIFE CHALLENGES 
While on a research expedition hiking to the base camp at Mt. Everest, Terry faced a terrifying situation that lead to a life long success approach to challenges. Well worth your time to listen.
AH-HA MOMENTS
His Art and the Automobile event brought to light the value of the environment at The Farm, the country setting, and its impact on people and how they worked together.
FIRST SPECIAL VEHICLES
A Norton Commando and a Jaguar E Type
BEST AUTOMOTIVE ADVICE
"If you want beautiful cars, work for them and go for it." – Terry's father
AUTOMOTIVE RESOURCES
FAVORITE BOOK 
Half Time by Bob P. Buford
PARTING WORDS OF ADVICE
Surround yourself with people who inspire and admire.