Podcast: Play in new window | Download
Listen To David & Steve by Clicking on the Red Arrow Above
or Visit iTunes or Stitcher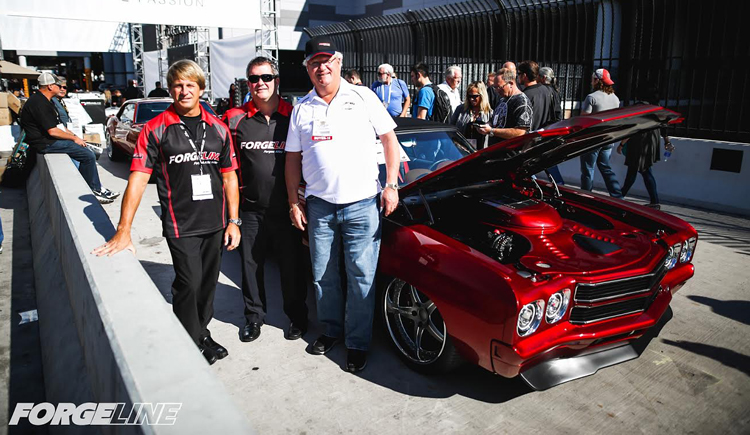 Dave & Steve Schardt own and operate Forgeline Motorsports in Dayton, Ohio, a company that was founded in 1994. Steve is the Founder and Sales Manager and Dave is the President. It's there that these two brothers and a talented team manufacture the world's finest custom made-to-order lightweight forged aluminum, street and racing performance wheels. For over 20 years Steve and David have applied their racing experience and passion for motorsports to meet their customers demands for quality products. Through high tech engineering, superior design, and unparalleled manufacturing, Forgeline provides quality, strength, safety, and durability. Both brothers are also life long motorsports enthusiasts who have raced since the 90s.
SHOW SPONSORS  
Christopher Kimball Financial Services
SUCCESS QUOTES
"Everything in moderation." – Dave
"God grant me the serenity to accept the things I cannot change, the courage to change the things I can, and the wisdom to know the difference."  – Steve
CAREER & LIFE CHALLENGES 
While running a successful wheel business, changes in the marketplace, pressures from Chines markets, and the internet radically changed the way they had to do business.
AH-HA MOMENTS
The decision to raise their prices to help their dealers during a time when the economy was not strong and improve their standing in the marketplace as a high-end brand. Secondly, learning to let go of business that was not good for the company.
FIRST SPECIAL VEHICLE
A 1979 Mazda RX7 – Dave
A 1976 Ford Capri – Steve
BEST AUTOMOTIVE ADVICE
Don't cut corners when building a race car. – Dave
Smooth is fast. – Steve, advice from Randy Pobst
AUTOMOTIVE RESOURCES
FAVORITE BOOKS 
The Art of Racing in the Rain by Garth Stein
The Revenant: A Novel of Revenge by Michael Punke
 PARTING WORDS OF ADVICE
David – Strive for perfection but know when it's time to let it go.
Steve – Be honest with yourself and the people around you.
HOW TO FIND DAVE & STEVE
1- 800-886-0093
SHARE THE INSPIRATION
If you enjoyed this show, please rate it on iTunes and write a brief review. That would help tremendously in getting the word out and help others be inspired by Cars Yeah.
Your opinion matters, and I will greatly appreciate your support.