Podcast: Play in new window | Download
Listen To Andrew by Clicking on the Red Arrow Above
or Visit iTunes or Stitcher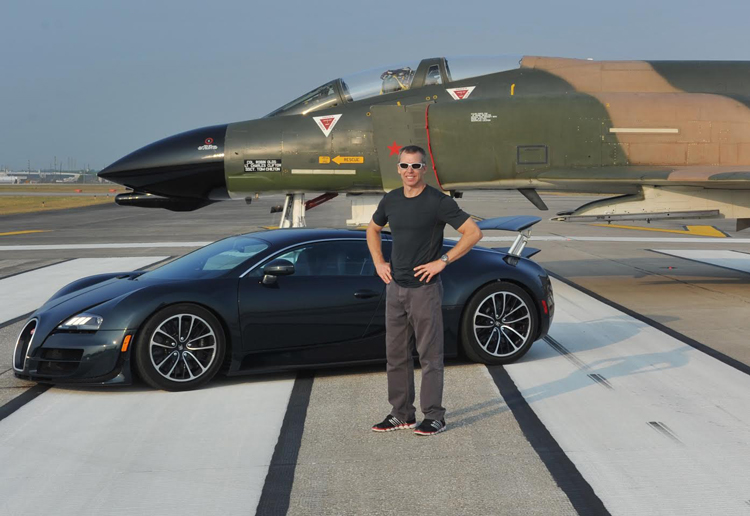 Dr. Andrew Feustel is a NASA Astronaut and Mission Specialist whose passion early in life to wrench on cars came full circle when he flew in to space on board the Space Shuttle Atlantis. He spent 13 days in space improving the Hubble Space Telescope's observatory's capabilities, removing frozen bolts, stripped screws, and stuck handrails. Then he flew on Space Shuttle Endeavour's final mission to the International Space Station. Andrew served as the lead space walker on that trip delivering the Alpha Magnetic Spectrometer, a cosmic ray particle physics detector that examines fundamental issues about matter and the origin and structure of the universe. And a few stats for you; Drew is the 473 person to go in to space and he's the 473 guest here on Cars Yeah!
SHOW SPONSORS  
Christopher Kimball Financial Services
SUCCESS QUOTE
"The reward of a job well done is having it done well."
CAREER & LIFE CHALLENGES 
Learning how to be better focused on his education in high school and junior college.
AH-HA MOMENTS
Having a wife who helped him to define his goals and focus on a a path that took Drew to space.
FIRST SPECIAL AUTOMOBILE
A 1967 Mustang Convertible
BEST AUTOMOTIVE ADVICE
When buying a car, select one someone has already spent the time and money on restoring.
AUTOMOTIVE RESOURCES
BMW E9 Forum and any marque focused forum is a great resource.
RECOMMENDED BOOK FOR DREW BY MARK GREENE 
The Lamborghini Miura Bible by Joe Sackey
PARTING WORDS OF ADVICE
I hope the Cars Yeah listeners learn more about what NASA is doing in space.