Podcast: Play in new window | Download
Listen To Tomas by Clicking on the Red Arrow Above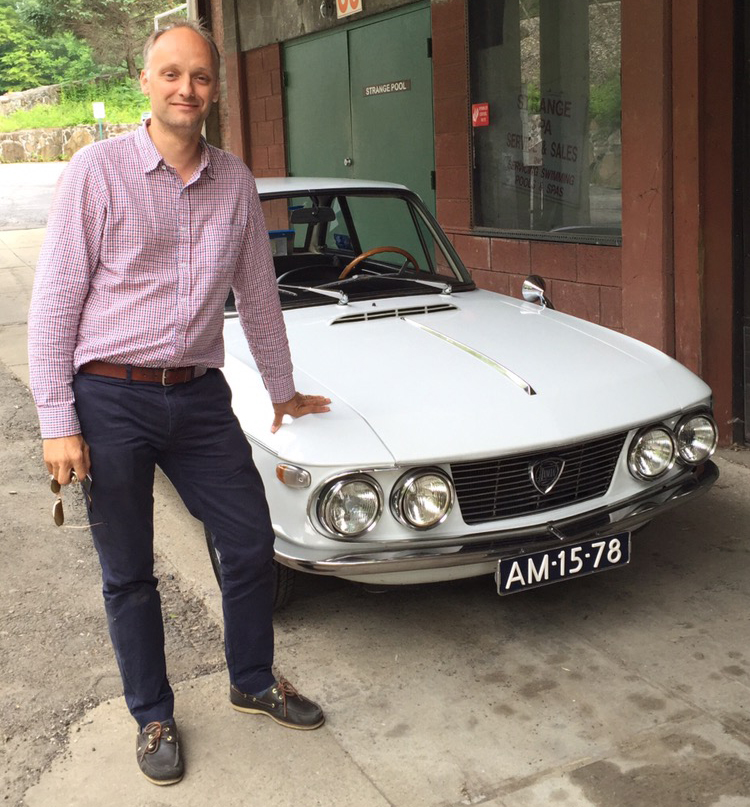 Tomas Martin is the U.S. Operations Manager and designer at GTO London. He designs and offers automotive enthusiasts a line of the finest luxury goods inspired by some of the world's greatest automotive designs. His engineered luxuries include: leather goods, cufflinks, travel accessories, key fobs, gifts, and more with distinct automotive design elements that embody the raw, simple engineering and design of motoring history. Imagine a tie-pin that is a Ferrari connecting rod, fine leather wallets and phone holders stitched like a 250 GTO seat, and you'll get just a taste of what GTO London has to offer. Brilliantly designed, jewelry level craftsmanship, GTO London is every classic car lovers wish.
SHOW SPONSORS  
Christopher Kimball Financial Services
SUCCESS QUOTE
"You've just gotta give it a go."
CAREER & LIFE CHALLENGES 
Moving to America for the first time to find a new job right as the 2007 recession had hit.
AH-HA MOMENTS
Coming up with distinctly unique design solutions for products that had the same design elements as the automobiles they resembled.
FIRST SPECIAL VEHICLE
A Lancia Delta
BEST AUTOMOTIVE ADVICE
Treat others like you want to be treated.
AUTOMOTIVE RESOURCES
FAVORITE BOOK 
Russell Brockbank Vintage Books
 PARTING WORDS OF ADVICE
Just get out there and have fun with old cars.
HOW TO FIND TOMAS 
Tomas@GTOLondon.com
If you enjoyed this show, please rate it on iTunes and write a brief review. That would help tremendously in getting the word out and help others be inspired by Cars Yeah.
Your opinion matters, and I will greatly appreciate your support.