Podcast: Play in new window | Download
Listen To Dylan by Clicking on the Red Arrow Above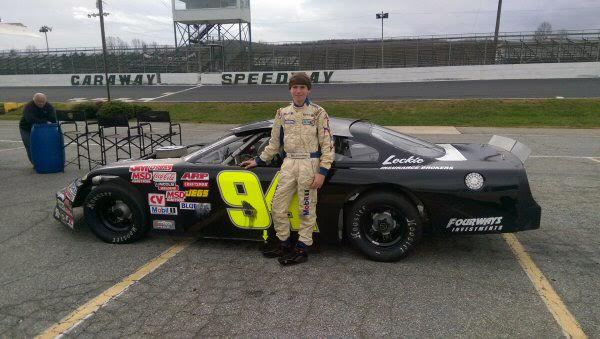 Dylan Murry has been racing for eight years earning nine championships in Karts and Legends cars, and he is currently in the chase for his 10th. He won the 2010 Andretti Pro Cup Karting title, the 2012 and 2013 GSKA and Southeastern divisional championships, the 2011 and 2013 World Karting Association national championships, (in two classes) and the 2014-15 Legends Atlanta Motor Speedway Championship. Dylan raced in the 2015 Legends Series, including "Thursday Thunder" at Atlanta Motor Speedway, and he earned a test in Spraker Racing's Late Model car. Dylan was also the 22nd winner of the Gorsline Scholarship for mental training with Dr. Dallaire. Did I mention Dylan's only 15 years old? Dylan's father David Murry, a past Cars Yeah guest, who is a Firestone Firehawk, World Challenge Series', and Sports Renault champion.
SHOW SPONSORS  
Christopher Kimball Financial Services
SUCCESS QUOTE
"If you have a back up plan, you've already failed." – David Murry, Dylan's father
CAREER & LIFE CHALLENGES 
After transitioning from indoor to outdoor karts, he couldn't win any races. The frustration, after winning so many indoor races, was very challenging.
AH-HA MOMENTS
Discovering that there was much more than simply driving fast to being successful in a racing career.
FIRST SPECIAL RACE CAR
BEST AUTOMOTIVE ADVICE
You need to keep your emotions off the track.
AUTOMOTIVE RESOURCES
FAVORITE BOOKS 
Speed Secrets by Ross Bentley
Performance Thinking by Jocques Dallaire Ph.D.
 PARTING WORDS OF ADVICE
If people tell you you can't, don't listen to them. If you work hard enough you can go anywhere you want.
If you enjoyed this show, please rate it on iTunes and write a brief review. That would help tremendously in getting the word out and help others be inspired by Cars Yeah.
Your opinion matters, and I will greatly appreciate your support.