Podcast: Play in new window | Download
Listen To Ed by Clicking on the Red Arrow Above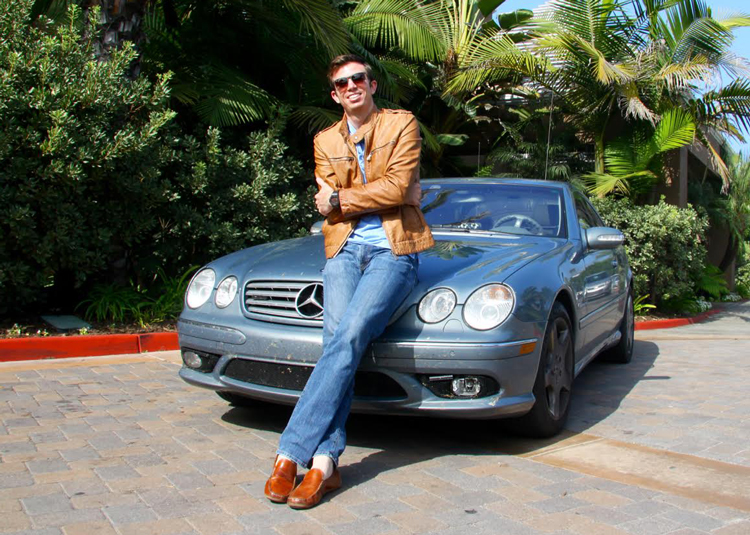 Ed Bolian is working on a technology start up business, Vinwiki aimed at changing the way we look at the history of our automobiles. In 2013, Ed and two friends took a drive from New York to Los Angeles and set a new world record, completing their journey in 28 hours and 50 minutes. They drove a Mercedes Benz CL55 AMG on that trip averaging 98 miles per hour. Ed's been in the automobile business for years having sold his exotic car rental company and he was the Sales Director at a Lamborghini, McLaren, Aston Martin, and Lotus dealer in Atlanta Georgia.
SHOW SPONSORS  
Christopher Kimball Financial Services
SUCCESS QUOTE
"Dream big and don't let anything stand in the way."
CAREER & LIFE CHALLENGES 
His dream to do the Cannonball run and beat the record started with a phone call to Brock Yates when Ed was only 18 years old and in high school. It took ten years of planning to finally achieve his goal.
AH-HA MOMENTS
As the economy tanked in the last recession opportunity came in the exotic car market to become a very knowledgable exotic car owner selling cars and making dreams come true.
FIRST SPECIAL VEHICLE
A 2008 LP640 Lamborghini Murcielago Roadster
BEST AUTOMOTIVE ADVICE
Just buy what you love.
AUTOMOTIVE RESOURCE
FAVORITE BOOK 
Cannonball by Brock Yates
PARTING WORDS OF ADVICE
Don't forget to stop and smell the roses.
If you enjoyed this show, please rate it on iTunes and write a brief review. That would help tremendously in getting the word out and help others be inspired by Cars Yeah.
Your opinion matters, and I will greatly appreciate your support.