Podcast: Play in new window | Download
Listen To Adrienne by Clicking on the Red Arrow Above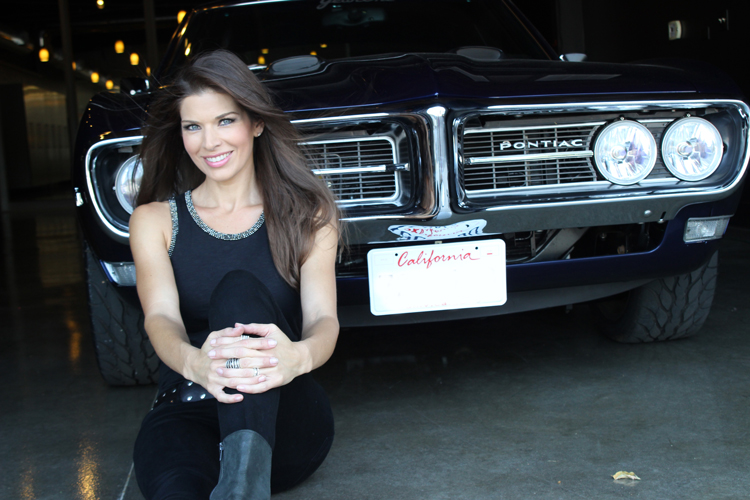 Adrienne "AJ" Janic is the host of the new television series Competition Ready airing on the Velocity channel. She and past Cars Yeah guest Mike Phillips travel the country helping owners get their rides ready for shoes and events. Known as AJ in the automotive world you'll recognize her from the hit automotive make-over series Overhaulin' on Discovery Channel International and her appearances on the Speed Channel series, Hot Import Nights and Hot Rod TV. She's also the host of the Z-Living network series Fit, Famous, & Fabulous. As a former top model and product spokesperson, AJ has graced the covers and pages of countless magazines, ad campaigns, TV commercials, and fashion runways.
SHOW SPONSORS  
Christopher Kimball Financial Services
SUCCESS QUOTE
"If you are healthy there is no excuse why you can't work hard and achieve your goals." Adrienne's parents
CAREER & LIFE CHALLENGES 
Being a self employed entrepreneur in the entertainment industry is a huge challenge.
AH-HA MOMENTS
While modeling she landed a job being a Fanta Girl that lead to many other opportunities. She realized being yourself is the most important lesson learned.
FIRST SPECIAL VEHICLE
A 1990 Toyota Carolla SR5 Sport
BEST AUTOMOTIVE ADVICE
Know your car, the sounds, smells, feeling so you know when things are wrong.
AUTOMOTIVE RESOURCE
FAVORITE BOOK 
Drinking and Tweeting by Brandi Glanville
PARTING WORDS OF ADVICE
Be yourself. Be honest. Never give up on that prize.
If you enjoyed this show, please rate it on iTunes and write a brief review. That would help tremendously in getting the word out and help others be inspired by Cars Yeah.
Your opinion matters, and I will greatly appreciate your support.