Podcast: Play in new window | Download
Listen To Daryle by Clicking on the Red Arrow Above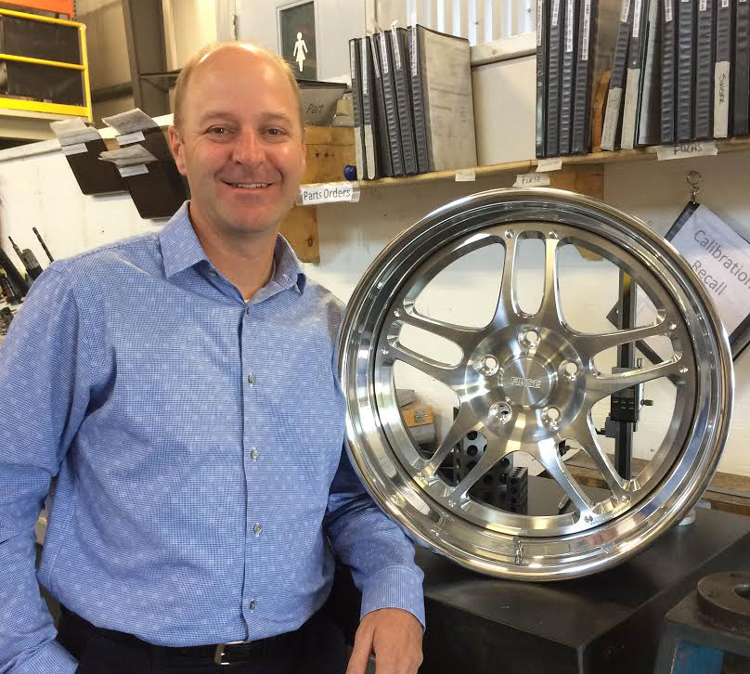 Daryle Redlin is the President and CEO of FIKSE Wheels in Langley, British Columbia. There they design and manufacture championship-winning race wheels for the track and street using lightweight components resulting in superior strength and stiffness. They supply teams in the Grand American Rolex Sports Car Series, the Koni Challenge, American Le Mans, FIA Sports Car Series and many others around the world. Daryle's raced in the Formula Ford Championship and also owns Kodiak Aerospace. FIKSE is a proud sponsor of the Steve McQueen Car Show benefitting The Boys Republic in Chino Hills, California.
SHOW SPONSORS  
Christopher Kimball Financial Services
SUCCESS QUOTE
"Believe."
CAREER & LIFE CHALLENGES 
Purchasing a USA company and establishing it as  Canadian company and them setting up an aerospace parts manufacturer with all the rule and regulations required.
AH-HA MOMENTS
Expanding his company too fast and learning it was okay to slow things down.
FIRST SPECIAL VEHICLE
A 1969 Toyota Carolla
BEST AUTOMOTIVE ADVICE
If you're going to go off, point where you want to go and floor it.
AUTOMOTIVE RESOURCE
The Original Carroll Smith books – See below.
FAVORITE BOOKS 
Engineer to Win by Carroll Smith
Prepare to Win by Carroll Smith
Racing Chassis by Carroll Smith
Tune to Win by Carroll Smith
Porsche 911 by Randy Leffingwell
PARTING WORDS OF ADVICE
Be passionate and treat others as you would like them to treat you.
HOW TO FIND DARYLE
SHARE THE INSPIRATION
If you enjoyed this show, please rate it on iTunes and write a brief review. That would help tremendously in getting the word out and help others be inspired by Cars Yeah.
Your opinion matters, and I will greatly appreciate your support.