Podcast: Play in new window | Download
Listen To Pat by Clicking on the Red Arrow Above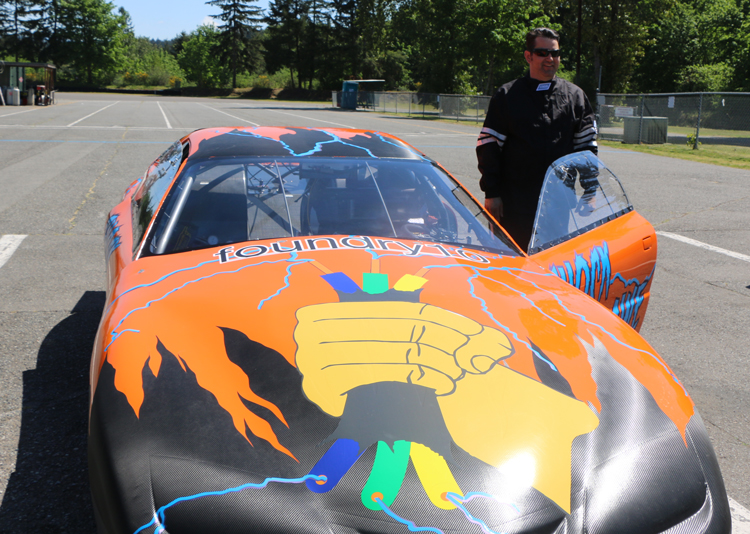 Pat McCue is the automotive technology teacher for the Northshore Automotive Technology program at Bothell High School in Bothell, WA. Before that he was an ASE and Ford Master Technician. In 2012 he and his students converted a 2003 BMW 330i to an all electric and presented the project at the WSU Imagine Tomorrow competition. This garnered the attention of an education research foundation titled Foundry 10 and a new project blossomed where they built an all electric dragster they named Shock & Awe. Foundry 10 was started in 2013 with the goal of gaining a better understanding of how people learn.
SHOW SPONSORS  
Christopher Kimball Financial Services
SUCCESS QUOTE
"Don't panic." – The Hitchhiker's Guide to the Galaxy
CAREER & LIFE CHALLENGES 
Early in his career as a mechanic he made an expensive mistake on a customer's car.
AH-HA MOMENTS
An opportunity to expand the curriculum and do something in the alternative fuels area and Pat became a huge fan of electric vehicles.
FIRST SPECIAL VEHICLE
A 1966 Galaxy 500
BEST AUTOMOTIVE ADVICE
Keep it simple.
AUTOMOTIVE RESOURCE
Seattle Electric Vehicle Association
FAVORITE BOOK 
The Hitchhiker's Guide to the Galaxy by Douglas Adams
PARTING WORDS OF ADVICE
Don't be afraid of electric vehicles.
HOW TO FIND PAT
SHARE THE INSPIRATION
If you enjoyed this show, please rate it on iTunes and write a brief review. That would help tremendously in getting the word out and help others be inspired by Cars Yeah.
Your opinion matters, and I will greatly appreciate your support.