Podcast: Play in new window | Download
Listen To John by Clicking on the Red Arrow Above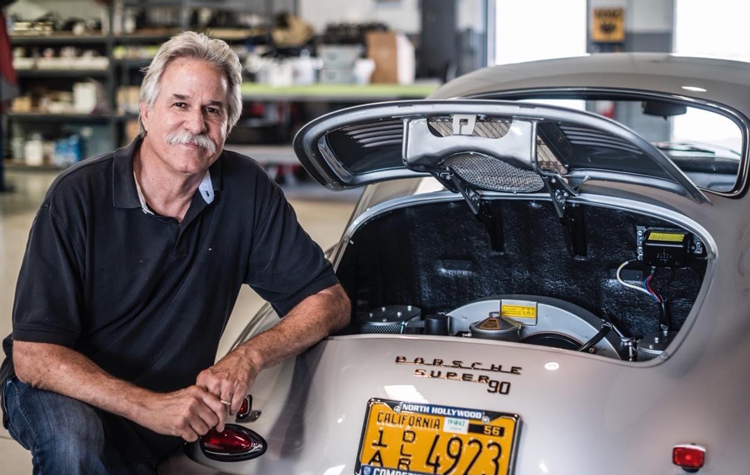 John Willhoit is the President of Willhoit Auto Restoration in Long Beach California. Since 1976 John and his talented team have been restoring and caring for Porsche 356s and older 911s. His goal has always been to be the best and they provide an extremely high level of quality and function. Willhoit restorations have won numerous concours events, and they have been featured in automotive magazines, YouTube videos, on Petrolicious, and he's been featured on Jay Leno's Garage. I'm proud to say I've owned a John Willhoit build so I know first hand that the quality he puts in to his cars is the finest.
SHOW SPONSORS  
Christopher Kimball Financial Services
SUCCESS QUOTES
"I want everything to be right."
CAREER & LIFE CHALLENGES 
Being a micro manager, discovering the importance of hiring the right people and learning how to trust them to do their work without having to look over their shoulders all the time.
AH-HA MOMENTS
Realizing that his father's advice to go to college was right and that the things he learned in school helped him in his business.
FIRST SPECIAL VEHICLE
A 1963 Porsche Carerra 2
BEST AUTOMOTIVE ADVICE
Never buy a new car. Let the first guy take the depreciation.
AUTOMOTIVE RESOURCE
The Internet for researching automotive history and facts
FAVORITE BOOK 
The Porsche 911 Story by Paul Frere
PARTING WORDS OF ADVICE
If the car business is something that is appealing to you… go for it!
If you enjoyed this show, please rate it on iTunes and write a brief review. That would help tremendously in getting the word out and help others be inspired by Cars Yeah.
Your opinion matters, and I will greatly appreciate your support.