Podcast: Play in new window | Download
Listen To Cera by Clicking on the Red Arrow Above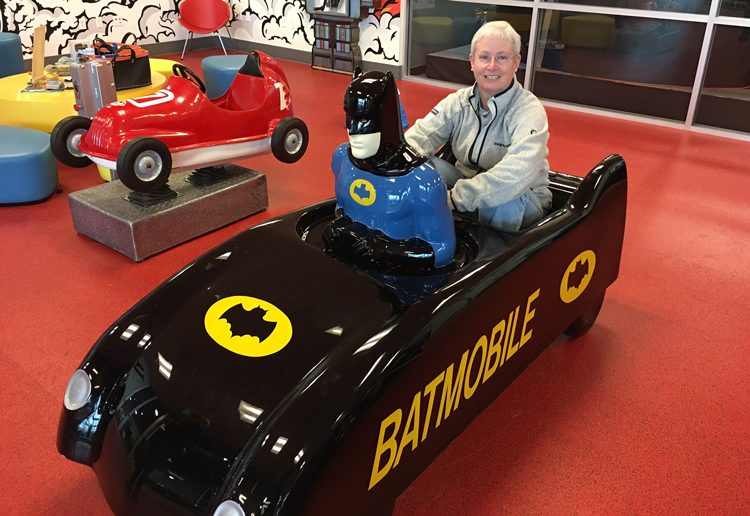 Cera Reusser is the Marketing Manager at BMW Portland, Oregon. She grew up around cars and racing where her father ran the Portland International Raceway. She would spend her weekends at the track enjoying Indy Cars, Sports Cars, and IMSA races. Cera's worked at many different marque dealers including Porsche, Audi, Range Rover, Mini, and of course BMW. She and her husband have restored older VW Bugs and they have been entrants in the Forest Grove Concours d'Elegance several times. Today they run Chase Away K9 Cancer, a fund raising campaign to help pets and their owners and they have raised their first million dollars to help find a cure for cancer in dogs. BMW Portland is proud sponsor of the Forest Grove Concours d'Elegance that takes place every July on the Pacific University campus east of Portland, Oregon.
SHOW SPONSORS  
Christopher Kimball Financial Services
SUCCESS QUOTES
"If you're going to do it, do it right the first time." – Cera's father Dale LaFollette
CAREER & LIFE CHALLENGES 
Losing her beloved dog Chase to canine cancer.
AH-HA MOMENTS
Dealing with the loss of her dog redirected her focus to family and automotive events however it also lead to her starting an organization to help find a cure for canine cancer titled Chase Away K9 Cancer.
FIRST SPECIAL VEHICLE
A 1962 Volkswagen Bug Cera and her husband restored.
BEST AUTOMOTIVE ADVICE
Look in to leasing instead of buying a new vehicle.
USEFUL RESOURCES
FAVORITE BOOK 
A.J. Autobiography by A.J. Foyt
PARTING WORDS OF ADVICE
Go slow and enjoy the journey.
If you enjoyed this show, please rate it on iTunes and write a brief review. That would help tremendously in getting the word out and help others be inspired by Cars Yeah.
Your opinion matters, and I will greatly appreciate your support.