Podcast: Play in new window | Download
Listen To Larry by Clicking on the Red Arrow Above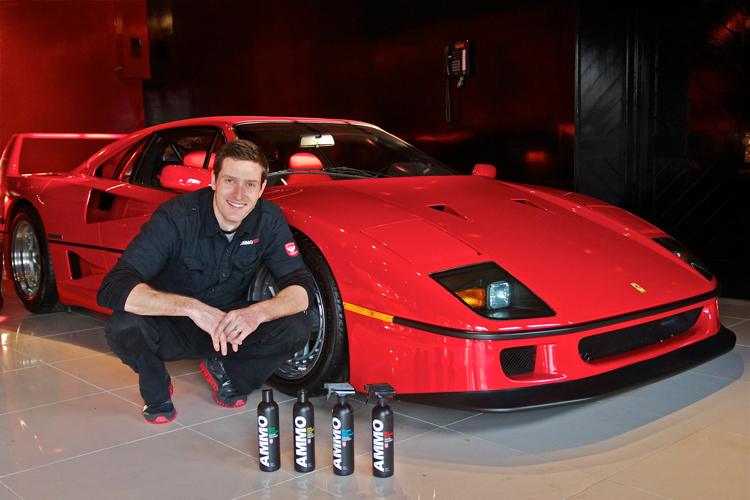 Larry Kosilla is the Founder of AMMO. He's a long time master detailer and creator of his own line of car care products. His cleaners, polishes, waxes, sealants, and accessories provide a paint-regimen that takes car care to an entirely new level of perfection. Larry then takes it a bit further and he is the producer and host of a YouTube video series titled Drive Clean and Autoblogs' new series Details where he educates enthusiasts how to properly car for their vehicles. From simple washes to complex cleaning and application processes. His Ride Along videos feature solutions to common detailing challenges. AMMO's mission is to educate, inspire, and protect drivers and his mantra is Drive and Protect.
SHOW SPONSORS  
Christopher Kimball Financial Services
SUCCESS QUOTE
"It doesn't matter what you do, as long as you are crazy excited about it." – Matt Farah's father
"Work with the willing."
CAREER & LIFE CHALLENGES 
Learning to deal withe the "shiny object syndrome" and to learn how to better focus.
AH-HA MOMENTS
After buying a car wash business with lots of customer, Larry immediately changed the business model, raised prices, and kept the best customers that created the most profits.
FIRST SPECIAL AUTOMOBILE 
The 1989 Mustang LX 5.0
BEST AUTOMOTIVE ADVICE
Come up with your own reasons and make your own decisions when it comes to cars.
USEFUL RESOURCE
FAVORITE BOOKS 
The Four Hour Workweek by Timothy Ferris
Think And Grow Rich by Napoleon Hill
PARTING WORDS OF ADVICE
Do the thing that gets you excited to wake up in the morning.
If you enjoyed this show, please rate it on iTunes and write a brief review. That would help tremendously in getting the word out and help others be inspired by Cars Yeah.
Your opinion matters, and I will greatly appreciate your support.