Podcast: Play in new window | Download
Listen To Sam by Clicking on the Red Arrow Above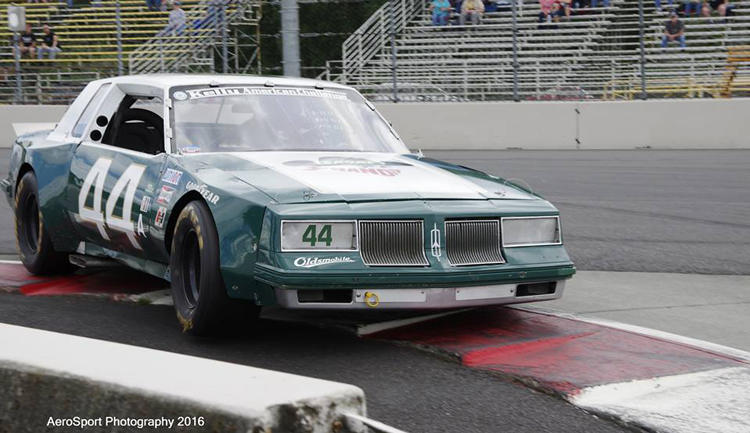 Sam Moses is a journalist and author who began writing as a seaman apprentice on a Navy cruiser in the South China Sea. Two days after his discharge he was on the Isle of Man writing about motorcycles. He filed race reports from the Mojave Desert which landed him a job as Motorsports Writer for Sports Illustrated for 18 years. He began racing in 1965 at Watkins Glen on a motorcycles and today he runs in vintage events in his Oldsmobile Cutlass, the "Skoll Bandit", the same racecar in his book Fast Guys Rich Guys And Idiots , originally released in 1985, which he recently remastered for release. I caught up with Sam at the Pacific Northwest Historic races where I enjoyed watching him mix it up on the track.
SHOW SPONSORS  
Christopher Kimball Financial Services
SUCCESS QUOTE
"Is this what I want to be doing? And is this a productive use of my time?"
CAREER & LIFE CHALLENGES 
Being a struggling single dad with two children, four and six years old, he had spent two years writing a book that was rejected by his publisher. He rewrote it, and "At All Costs" went on to get a prestigious starred review from Kirkus Reviews.
AH-HA MOMENTS
Hired to write a magazine article, while still in college, about a motorcycle ride from San Diego to Mendocino California he realized… "this would be a cool way to make a living".
FIRST SPECIAL VEHICLE
A 1950 Ford
BEST AUTOMOTIVE ADVICE
Reliability first… if it ain't broke don't fix it.
USEFUL RESOURCE
FAVORITE BOOKS 
Fast Guys Rich Guys And Idiots by Sam Moses
At All Costs by Sam Moses
Barbarian Days by William Finnegan
PARTING WORDS OF ADVICE
Don't do anything you don't want to do.
If you enjoyed this show, please rate it on iTunes and write a brief review. That would help tremendously in getting the word out and help others be inspired by Cars Yeah.
Your opinion matters, and I will greatly appreciate your support.