Podcast: Play in new window | Download
Listen To Doug by Clicking on the Red Arrow Above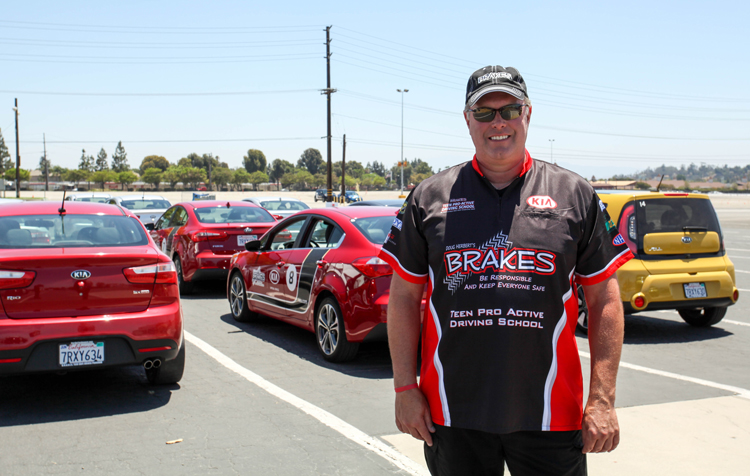 Doug Herbert is a nationally recognized top fuel drag racing champion. He is the first driver to run over 300 MPH during NHRA eliminations, and his career best speed tops 330 MPH. But in 2008 Doug put his racing career aside when he lost his two young sons, Jon and James, in a tragic car crash. After experiencing a tremendous amount of loss and grief, Doug decided to create a free driving program that teaches advanced safe driving techniques, and founded B.R.A.K.E.S. (Be Responsible and Keep Everyone Safe), a non-profit 501(c)(3) Teen Pro-Active Defensive Driving Program. For over 8 years Doug and B.R.A.K.E.S. have been traveling to various US cities to help prevent injuries and save lives by training and educating teenage drivers and their parents.
SHOW SPONSORS  
Christopher Kimball Financial Services
SUCCESS QUOTE
"Never be satisfied with what you're doing." – Doug's father
CAREER & LIFE CHALLENGES 
Doug lost both of his sons when they were young in an automobile accident, forever altering his life. He then decided to help his son's friends to be safer drivers.
AH-HA MOMENTS
After deciding to train this son's friends to be safer drivers, a windfall of people started asking Doug to train their children. From this his B.R.A.K.E.S. program sprouted and to date he's trained over 20,000 teenagers how to be safer drivers and make better choices.
FIRST SPECIAL VEHICLE
A 1970 Camaro
BEST AUTOMOTIVE ADVICE
"Work really hard and not get in trouble and pay attention to what you're doing. If you can do all those things you can race a top fuel dragster." – Tom "The Mongoose" McEwen
USEFUL RESOURCE
FAVORITE BOOKS 
Top Fuel for Life: Lessons From A Crew Chief by Jim Oberhofer 
PARTING WORDS OF ADVICE
Value your time with your children and take the time to do things with them.
If you enjoyed this show, please rate it on iTunes and write a brief review. That would help tremendously in getting the word out and help others be inspired by Cars Yeah.
Your opinion matters, and I will greatly appreciate your support.