Podcast: Play in new window | Download
Listen To Renzo by Clicking on the Red Arrow Above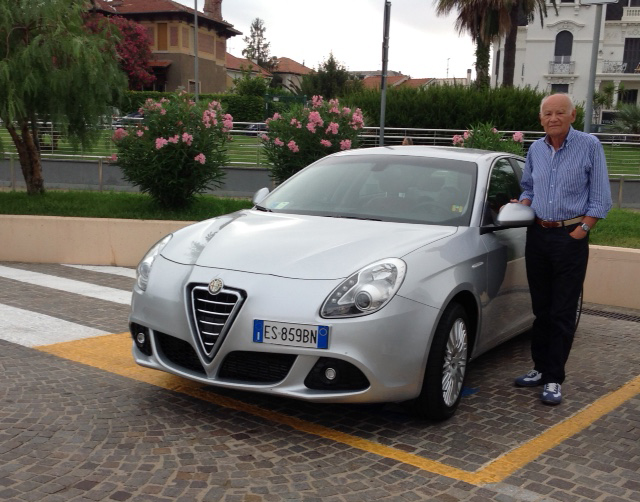 Renzo Porro lives in Italy and he is a mechanical engineer whose 38 year career at Fiat included testing, design, research, and sales. He was involved in many of their successful models including the Fiat 128, X19, 124, Uno, Ducato, Lancia Delta and Thema, and the Alfa Romeo 156. His last post at Fiat was as their deputy Vice President of Engineering and Vice President of After Sales Services. Upon retiring he's worked as a consultant for Sumitomo Electrics of Japan and TRW here in the United States. Renzo also founded three engineering companies that design automobile parts. One of his passions is sailing and he wrote a book on sailing techniques that is considered a must-read for those who love to sail.
Renzo's son Raffaello Porro has been a past guest on Cars Yeah.
SHOW SPONSORS  
Christopher Kimball Financial Services
SUCCESS QUOTE
"Look at things with your own eyes."
CAREER & LIFE CHALLENGES 
While working at Fiat after 20 years he was chosen to find a way to improve quality and reliability at the company.
AH-HA MOMENTS
After being appointed to a specific department within Fiat Renzo was able to be successful which lead to a new role with Lancia.
FIRST SPECIAL VEHICLE
A used black bicycle he received from his parents after WWII.
BEST AUTOMOTIVE ADVICE
"When changing gears you must be as careful with the mechanical gearbox as you would be with a sweet girl." – Renzo's uncle while he was learning to drive.
USEFUL RESOURCES
FAVORITE BOOKS 
The Little Prince by Antoine de Saint-Exupéry
Benito Cereno by Herman Mellville
PARTING WORDS OF ADVICE
Always try to learn from all the people you come in contact with. On the path of your life, don't raise any dust.
If you enjoyed this show, please rate it on iTunes and write a brief review. That would help tremendously in getting the word out and help others be inspired by Cars Yeah.
Your opinion matters, and I will greatly appreciate your support.