Podcast: Play in new window | Download
Listen To Ken by Clicking on the Red Arrow Above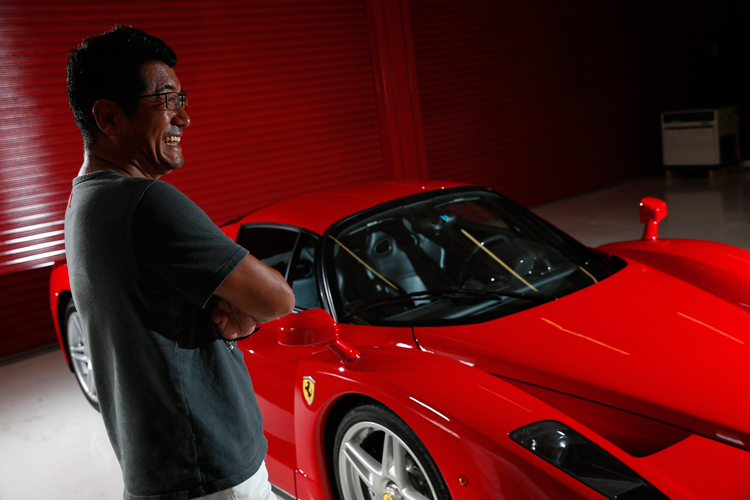 Ken Okuyama is the CEO of Ken Okuyama Design in Yamagata, Japan. Ken was the Chief Design Director for General Motors, a Senior Designer for Porsche AG, and the Design Director for Pinifarina. Among his many automotive designs are the Ferrari Enzo and Maserati Quattroporte. He's designed numerous projects including motorcycles, Furniture, robots, and architecture. In 2007 he founded his company where he and his team provide design consulting to companies around the globe in numerous industries. They also design and produce limited production automobiles, eyewear, and interior products under the Ken Okuyama brand. Ken is currently director of Yanmar Holdings Company Limited, he's authored many books and he is a visiting professor at several universities.
SHOW SPONSORS  
Christopher Kimball Financial Services
SUCCESS QUOTES
"I would rather regret having done something than regret not having done it."
"Design is all about money."
CAREER & LIFE CHALLENGES 
While working as the Chief Designer at General Motors in California he was forced to lay off several of his staff due to cutbacks, and one of those was a past teacher he had from Art Center College of Design.
AH-HA MOMENTS
After going to Porsche he realized the new car at that time, the 996, wasn't as exciting as the older cars he loved so much, the long hood 911 and 356 Porsches.
FIRST SPECIAL VEHICLE
A Honda 360
BEST AUTOMOTIVE ADVICE
"When you read the bible you read it under the light." – Sergio Pininfarina
USEFUL RESOURCES
Find your inspiration within yourself. Within your hands.
FAVORITE BOOK 
The Rise of the Creative Class by Richard Florida
PARTING WORDS OF ADVICE
The world is getting smaller. Get out there, experience the world, meet people. The world is waiting for you.
If you enjoyed this show, please rate it on iTunes and write a brief review. That would help tremendously in getting the word out and help others be inspired by Cars Yeah.
Your opinion matters, and I will greatly appreciate your support.