Podcast: Play in new window | Download
Listen To RJ by Clicking on the Red Arrow Above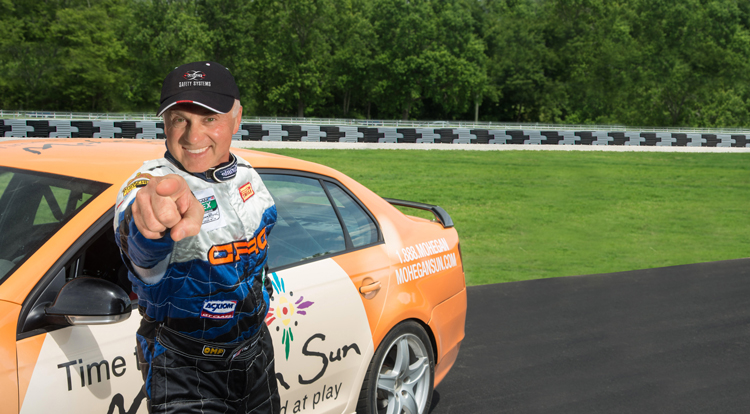 RJ Valentine discovered a way to combine his passion for automobiles and racing in to his business. He's raced for over 40 years with over 400 pro starts including the Trans Am Series. He's won the Rolex 24 Hours at Daytona, driven for PTG Motorsports, and competed in the Grand-Am GT series. A lifetime entrepreneur, he founded the MBA Group in 1969 and one of their many successes was the Jiffy Lube franchise and Lo-Jack Car Security Systems. In 2000 he opened F1 Boston, a European-style indoor kart racetrack and then an outdoor track in East Bridgewater, Massachusetts. His Safety Systems created a new barrier system for racetracks and today he's opened New Jersey Motorsports Park and trackside Exotics Car Garages.
SHOW SPONSORS  
Christopher Kimball Financial Services
SUCCESS QUOTE
"First, it's ridiculed. Second, it's violently opposed. Third, it's accepted as being self-evident." ~ Arthur Shopenhauer
CAREER & LIFE CHALLENGES 
Dealing with lean times during his early years of business.
AH-HA MOMENTS
The establishment of health insurance for small to medium size businesses.
FIRST SPECIAL VEHICLE
A 1962 Chevy Impala
BEST AUTOMOTIVE ADVICE
When purchasing an automobile always look for longevity and ease of service.
USEFUL RESOURCE
Google
FAVORITE BOOK 
Admiral Bill Halsey: A Naval Life by Thomas Alexander Hughes
PARTING WORDS OF ADVICE
Always do the right thing when nobody is looking.

If you enjoyed this show, please rate it on iTunes and write a brief review. That would help tremendously in getting the word out and help others be inspired by Cars Yeah.
Your opinion matters, and I will greatly appreciate your support.