Podcast: Play in new window | Download
Listen To Stephen by Clicking on the Red Arrow Above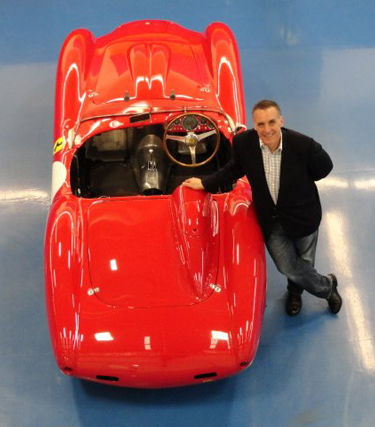 Stephen Serio owns and operates Aston Martin of New England, Lotus Motorsports, and the Bond Group. He started his car business in November of 1987. At that time he was a full-time professional photographer and needed a way to supplement his passion for cars. He ran his own advertising photo studio and also worked in the broadcast television business, however cars remained his passion. In 1990 he pivoted to a full time automotive business specializing in exporting Aston Martins to the UK. He acquired a Lotus franchise in 1991 and an Aston Martin franchise in 1996. Stephen has written for Sports Car Market magazine for over 20 years, and he's helped Hagerty Insurance and SCM with their price guides. Today he buys and sells all marques of classics from Astons to Ferrari, Porsches and more.
SHOW SPONSORS  
Christopher Kimball Financial Services
SUCCESS QUOTES
"If you haven't the strength to impose your own terms upon life you must accept the terms it offers you." – T.S. Eliot
"Enjoy every sandwich." – Warren Zevon
CAREER & LIFE CHALLENGES 
Getting used to the daily ups an downs of being an entrepreneur especially when the financial crisis of 2008 hit.
AH-HA MOMENTS
While traveling in Europe in the 80s realizing the difference in value of Aston Martins compared to the USA.
FIRST SPECIAL VEHICLE
A 1969 Ferrari Dino
BEST AUTOMOTIVE ADVICE
Drive it like you stole it. And make sure you can live with whatever you think it is you want to own. 
USEFUL RESOURCES
FAVORITE BOOKS
Howard's Gift by Eric Sinoway
Atlas Shrugged by Ayn Rand
PARTING WORDS OF ADVICE
Find that career where you can make friends and create wonderful life experiences with them.
If you enjoyed this show, please rate it on iTunes and write a brief review. That would help tremendously in getting the word out and help others be inspired by Cars Yeah.
Your opinion matters, and I will greatly appreciate your support.