Podcast: Play in new window | Download
Listen To Christoph by Clicking on the Red Arrow Above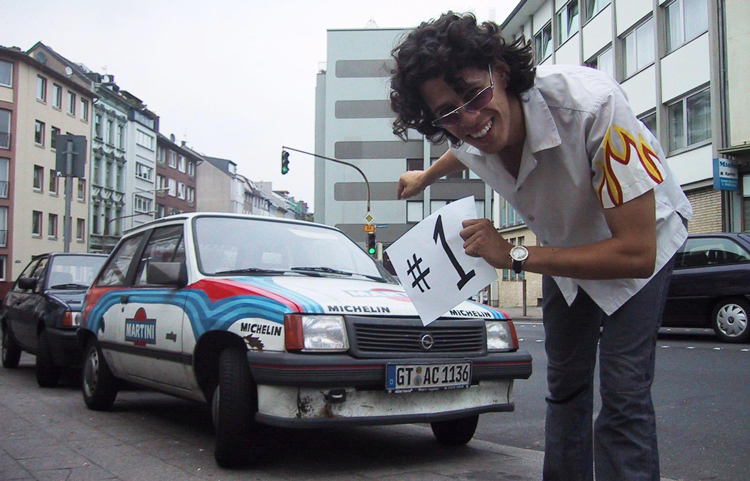 Christoph Maeder is a designer from Hannover, Germany whose passion for automobiles runs deep. He studied mechanical and fotografical engineering in school and switched to visual communications where he found his passion. Christoph worked for Zakspeed, a team running a Viper that won the 24 Hours of Nüburgring and Lechner Racing who ran Porsches and then with the Jetalliance who ran an Aston Martin DBR9. From that the book DBR9 The Definitive History came about where he did the design, layout, 3D modeling and the research and writing. Other noted projects include the Carrera 2.7 Book and a complete corporate design program for Jet Alliance. His most recent project is the new Carrera RS Book by authors Dr. Georg Konradsheim and Dr. Thomas Gruber and published by TAG Motorbooks. It's an updated version of the iconic Carrera RS book published years ago.
SHOW SPONSORS  
Christopher Kimball Financial Services
SUCCESS QUOTE
"Don't wait to be sure, move, move, move."
CAREER & LIFE CHALLENGES 
Learning what the market will pay for certain services and products.
  AH-HA MOMENTS
While working with the Jet Alliance Racing Team he created special books for their two racing cars they wanted to sell.
FIRST SPECIAL VEHICLE
A Porsche SC 3 litre
BEST AUTOMOTIVE ADVICE
Think of the race car as a platform and treat it like a pivoting table.
USEFUL RESOURCES
Talking to people.
FAVORITE BOOKS
The Time Traveler's Wife by Audrey Niffenegger
PARTING WORDS OF ADVICE
Be patient with your dreams, don't give up too early, and cherish the fact that you have a dream to love.
If you enjoyed this show, please rate it on iTunes and write a brief review. That would help tremendously in getting the word out and help others be inspired by Cars Yeah.
Your opinion matters, and I will greatly appreciate your support.