Podcast: Play in new window | Download
Listen To Dane by Clicking on the Red Arrow Above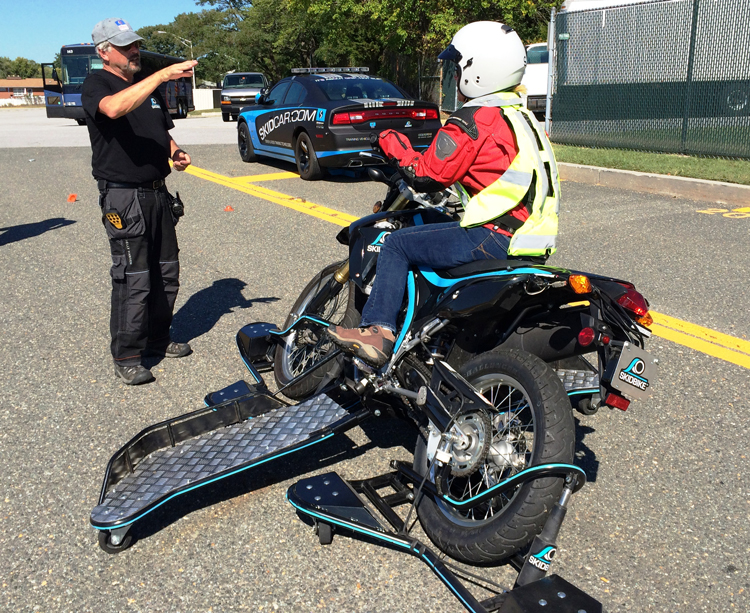 Dane Pitarresi owns and operates SkidCar Systems in Las Vegas, Nevada. Since 1990 his focus has been on the delivery and instructions for the use of this system and "It's about Grip, not Slip" philosophy of driver education. For Dane, it's all about the cognitive, perceptual motor skills, needed for the improvement of vehicle training from beginners to professionals. His company has delivered more than 300 Skidcar and Skidtruck systems in North America. Next up, the Skidbike and ATSS light systems. Dane started racing in 1971 and for 26 years he's been the voice of experience in professional racing at his home track at Portland International Raceway.
SHOW SPONSORS  
Christopher Kimball Financial Services
SUCCESS QUOTE
"It's all about grip not slip."
CAREER & LIFE CHALLENGES 
Embarking upon the challenge of creating a racing school at Portland International Raceway.
  AH-HA MOMENTS
When building a driving school realizing most of the public thought they didn't need training and if they did it should be free. So they pivoted and focused on teaching law enforcement how to be safe on the road.
FIRST SPECIAL VEHICLE
A 1967 Min Cooper S.
 BEST AUTOMOTIVE ADVICE
Think more and do less.
USEFUL RESOURCES
BOOK RECOMMENDATION
The Eureka Factor: Ah Ha Moments, The Creative Factor, and The Brain by John Kounios
PARTING WORDS OF ADVICE
Be conscience of how technical it is to drive a car.
If you enjoyed this show, please rate it on iTunes and write a brief review. That would help tremendously in getting the word out and help others be inspired by Cars Yeah.
Your opinion matters, and I will greatly appreciate your support.