Podcast: Play in new window | Download
Listen To Jessi by Clicking on the Red Arrow Above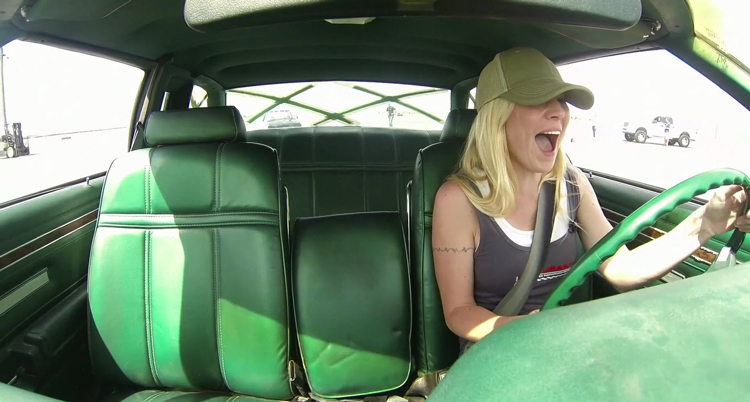 Jessi Lang is a woman who for over eight years both on and off the track has been carving out a space in the deeply mail-dominated automotive industry. Jessi holds five degrees in higher education including a PhD in Cultural Studies. She's endorsed over 12 professional driving schools and she's driven at speed on tracks and off-road all over the world including the 14-hour race at Daytona International Speedway. She's rally raced, rode motorcycles, drag raced, driven in autocross', drives stunt cars, and set land speed records. Jessi's a member of the 200 MPH Club and a musician. She's the longtime Motor Trend video presenter and host of The J-Turn, where Jessi helps others fulfill their dreams.
SHOW SPONSORS  
Christopher Kimball Financial Services
SUCCESS QUOTE
"Anything goes. Remember, anything goes."
CAREER & LIFE CHALLENGES 
Having a high speed accident and dealing with three plus years of physical recovery. Watch the video here: The Long Road to Recovery  
AH-HA MOMENTS
After becoming concerned with the way women were treated in industry Jessi set out to change that through her involvement and actions.
FIRST SPECIAL VEHICLE
A Subaru WRX
 BEST AUTOMOTIVE ADVICE
You will go where you are looking so make sure you know where you are looking.
USEFUL RESOURCES
BOOK RECOMMENDATION
Breakfast of Champions by Kurt Vonnegut
PARTING WORDS OF ADVICE
Do good often.
If you enjoyed this show, please rate it on iTunes and write a brief review. That would help tremendously in getting the word out and help others be inspired by Cars Yeah.
Your opinion matters, and I will greatly appreciate your support.