Podcast: Play in new window | Download
Listen To Sid by Clicking on the Red Arrow Above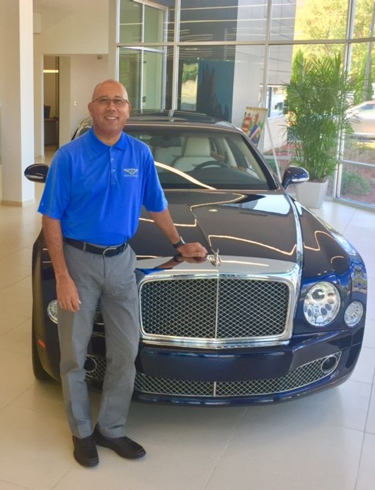 Sid Barron is the General Manager at Bentley Atlanta. Bentley Atlanta is the largest Bentley only dealership in the nation. Sid is a longtime Atlanta resident who is originally from Honduras. He started his career in the automotive business in 1986 at a Chrysler dealership and then he migrated to BMW. He was the General Manager at a BMW/Mini dealership and then the Vice President of Operations at a Jaguar, Land Rover, Toyota, Honda, and Hyundai dealership. In 2005 he became part owner and General Manager at Hank Aaron Jaguar Land Rover Augusta and after selling that business his next step was Bentley Atlanta. Sid and his team at Bentley Atlanta are a proud sponsor of the inaugural Atlanta Concours d'Elegance.
SHOW SPONSORS  
Christopher Kimball Financial Services
SUCCESS QUOTE
"No rarely means no. It usually means know." As in, a customer or prospect simply needs to "know" more.
CAREER & LIFE CHALLENGES 
Dealing with the recession that hit in 2008.
AH-HA MOMENTS
One of Sid's business partners was the great baseball player Hank Aaron. He told Sid, "The way I did so well in baseball was that I swung the bat."
FIRST SPECIAL VEHICLE
A 1982 Ford EXP
 BEST AUTOMOTIVE ADVICE
Enjoy the vehicle you purchase. Drive it!
USEFUL RESOURCES
BOOK RECOMMENDATION
Steve Jobs by Walter Isaacson
PARTING WORDS OF ADVICE
Enjoy the ride!
If you enjoyed this show, please rate it on iTunes and write a brief review. That would help tremendously in getting the word out and help others be inspired by Cars Yeah.
Your opinion matters, and I will greatly appreciate your support.