Podcast: Play in new window | Download
Listen To Bill & Tom by Clicking on the Red Arrow Above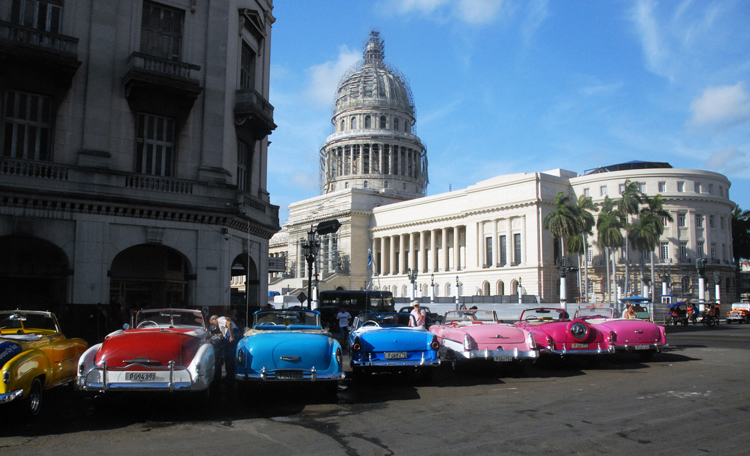 Both Bill Warne and Tom Cotter are past guests here on Cars Yeah. Bill is the Founder of the Amelia Island Concours d'Elegance, one of the top events in the world. He's been a journalist, photographer, racer, and ran a Porsche 911 in the infamous Cannonball run in 1975. Tom Cotter is an author who wrote the icon six-book series on barn finds starting with The Cobra in the Barn. He's a long time magazine contributor and travels around the country looking for cool cars and writing stories. Bill and Tom have collaborated and created a new book titled Cuba's Car Culture, Celebrating The Island's Automotive Love Affair published by our friends at Motorbooks where Zack Miller runs the company, another past Cars Yeah guest.
SHOW SPONSORS  
Christopher Kimball Financial Services
SUCCESS QUOTE
"Overcoming those who say you can't do something and working through the restrictions." – Bill Warner
"Effort equals results." – Roger Penske
CAREER & LIFE CHALLENGES 
Getting approval from the Cuban government to travel and document the story. And then having to be careful while traveling in Cuba so not to get in to trouble nor get anyone else in trouble.
AH-HA MOMENTS
Having to work through an interpreter made writing the book a huge challenge. Also learning how difficult life is under Communism and how an underground economy has emerged.
BEST BOOK WRITING ADVICE
Partner with a good writer. – Bill
When in the field take lots and lots of notes. – Tom
Go visit Cuba sooner than later as things are changing. Go out and find the old cars because rust never sleeps.
If you enjoyed this show, please rate it on iTunes and write a brief review. That would help tremendously in getting the word out and help others be inspired by Cars Yeah.
Your opinion matters, and I will greatly appreciate your support.