Podcast: Play in new window | Download
Listen To Peter by Clicking on the Red Arrow Above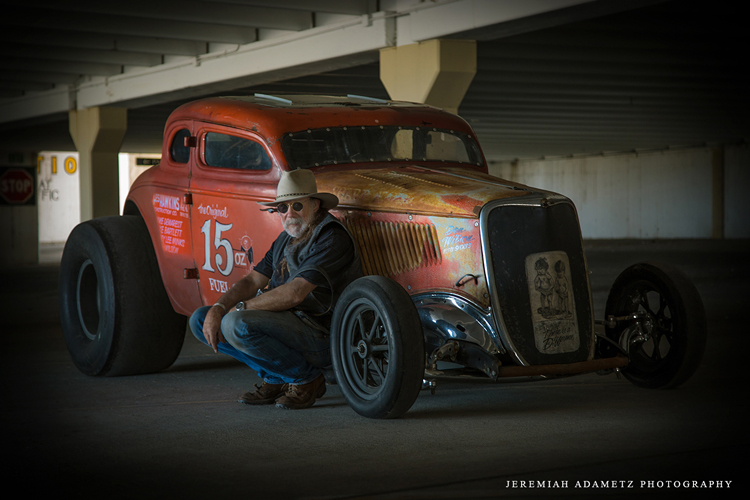 Peter Vincent is an artist, author, and photographer who's been working with the landscape at the Bonneville Salt Flats for over 20 years, and 40 years of Photographic Art, combining it with the Sub-Culture of Land Speed Racing and the Pop-Culture of the American Hot Rod. He's a regular on the salt every August for "Speed Week" and never misses this gathering, ever. He's published numerous books on the automobile and his work has been displayed in museums across the country including many permanent collections. His fourth book, The Bonneville Salt Flats, 20 Years of Photography was released in the fall of 2013. Peter's fifth book, The Rolling Bones is now available. His images have been published in many magazine including The Rodder's Journal, Hop Up, Hot Rod and American Rodder. His iconic 7 Coupes photograph, taken in 2002, appeared on the cover of Hop Up magazine. One of Peter's photographs hangs in my home.
SHOW SPONSORS  
Christopher Kimball Financial Services
SUCCESS QUOTES
"Everything I've ever done in my life and everything I've ever seen and every place I've ever lived all rolls in to the work I'm doing now."
CAREER & LIFE CHALLENGES 
Editing down the thousands of images he took to get a working number for the book Rolling Bones.
AH-HA MOMENTS
Pushing his photography more in the directions of fine art.
BEST BOOK WRITING ADVICE
Write from the heart.
Email = pvincent49@hotmail.com
If you enjoyed this show, please rate it on iTunes and write a brief review. That would help tremendously in getting the word out and help others be inspired by Cars Yeah.
Your opinion matters, and I will greatly appreciate your support.