Podcast: Play in new window | Download
Listen To John by Clicking on the Red Arrow Above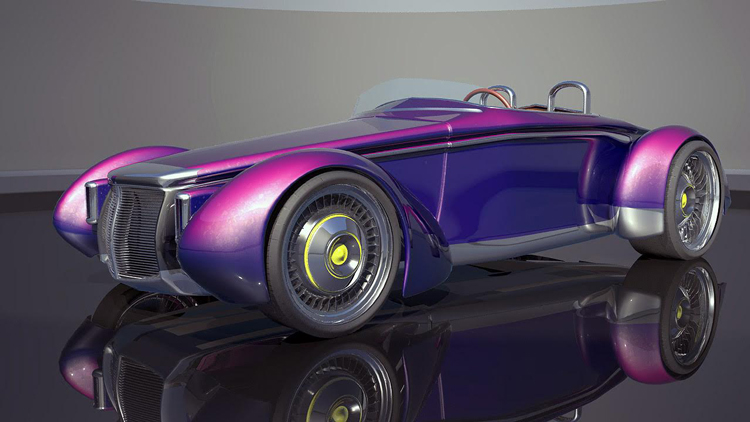 John Rafert has had many jobs over his 70 plus years. A bartender, copy boy, teacher, owned businesses, an X-Ray tech, and worked in a level 1 trauma center, and a professor of radiologic sciences. He's also been a car guy his whole life. Born and raised in Indianapolis, that's pretty common. In his retirement, John's taken up a new challenge. Learning how to create 3D automotive pieces, and automotive related products using Computer Graphics. He started with the demonstration principles of radiography and migrated in to cars and other objects he found interesting. By studying coach builders and styling houses including Pinifarina, and past Cars Yeah guest Raffi Minasian, John takens his passion for cars in a new direction proving you can indeed teach an old dog new skills.
SHOW SPONSORS  
Christopher Kimball Financial Services
SUCCESS QUOTES
"Do not regret growing older it's a privilege denied to many."
"There's a learning obligation for being human."
CAREER & LIFE CHALLENGES 
During the recession of the early 80s having to go learn an entirely new profession in order to find work.
AH-HA MOMENTS
While working in x-ray technology he developed a new way to teach using what was then the new 3D animation technology.
FIRST SPECIAL CAR
A 1965 Plymouth Barracuda Formula S
BEST AUTOMOTIVE ADVICE
Buy with your brain and not with your heart.
If you enjoyed this show, please rate it on iTunes and write a brief review. That would help tremendously in getting the word out and help others be inspired by Cars Yeah.
Your opinion matters, and I will greatly appreciate your support.