Podcast: Play in new window | Download
Listen To Donnie by Clicking on the Red Arrow Above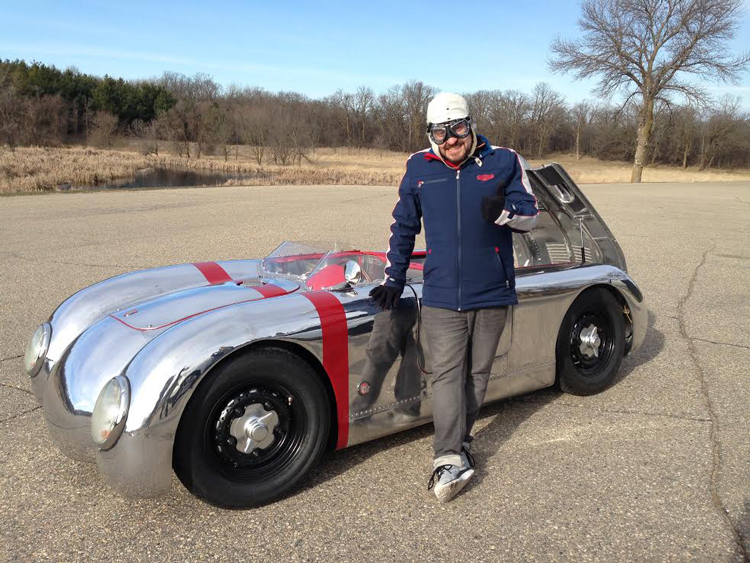 Jason Torchinsky is a writer and an artist who indulges is disturbingly deep obsession with automobiles, in his role as Associate Editor on the popular website, Jalopnik. Jason has written a book, opened for George Carlin as a stand-up comedian, written for the Onion, and he's had art installations in several cities around the world. Jason's raced cars, wrecked cars, and produced many car-related artworks, articles, and talks. Jason grew up in North Carolina, lived a long time in Los Angeles, and is now back in North Carolina, which he's hoping doesn't make him some kind of loser. And that car Jason's standing in front of? That's a creation by designer/builder Chris Runge, another Cars Yeah guest.
SHOW SPONSORS
Christopher Kimball Financial Services
SUCCESS QUOTE
"It's good enough so go ahead and jump in and see what happens."
CAREER & LIFE CHALLENGES
Starting a webcasting and video website in the late 90s that didn't quite work out.
AH-HA MOMENTS
Discovering that he should focus on things he likes versus just doing work for work sake.
FIRST SPECIAL CAR
A 1973 VW Beetle
BEST AUTOMOTIVE ADVICE
When driving, look where you want to go, not where you are.
If you enjoyed this show, please rate it on iTunes and write a brief review. That would help tremendously in getting the word out and help others be inspired by Cars Yeah.
Your opinion matters, and I will greatly appreciate your support.