Podcast: Play in new window | Download
Listen To Freddie's podcast show by Clicking on the Red Arrow Above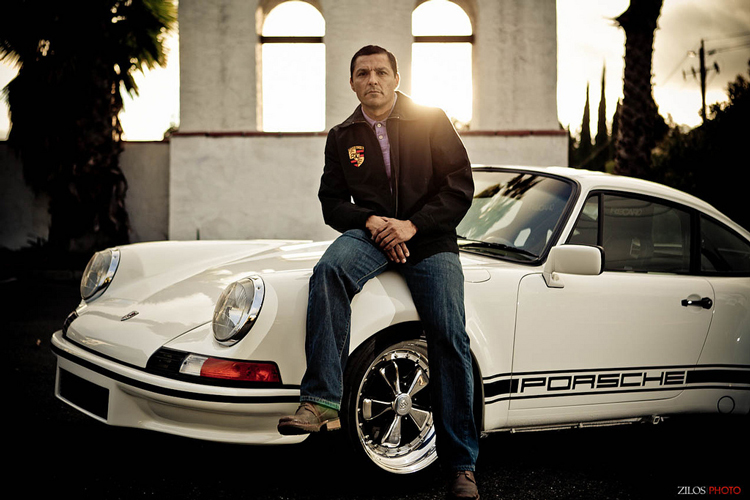 Freddie Hernandez and his wife Sharlene are the owners of Vintage Sportscar Restorations in Phoenix, Oregon. There he crafts high quality restorations of vintage Porsches. His focus is to provide clients with accurate and high quality work, bringing their cars back to original condition and most of the time, better than original. He does tear down, bodywork, paint, interior, suspension, engine restoration, and then rebuilding of vintage Porsche 911s. Freddie's customers come from around the world to have their Porsche's restored by him and he's restored cars as far away as the Philippines, Guadalajara, and from around the United States.
SHOW SPONSORS
Christopher Kimball Financial Services
SUCCESS QUOTE
"Transparency is the mother of success."
When he first started out Freddie did some work for another business that didn't end up so well. On top of that his mother was battling cancer.
AH-HA MOMENTS
While working as a mechanic Freddie restored an old Porsche and it drew so much attention that it became the catalyst that drove him to start his own restoration business.
FIRST SPECIAL CAR
A 1937 International pickup truck
BEST AUTOMOTIVE ADVICE
If you want to be successful in life and business you've got to KISS it. Keep It Simple Stupid.
USEFUL RESOURCES
Vintage Sportscar Restorations
BOOK RECOMMENDATION
PARTING WORDS OF ADVICE
Stay balanced in your life and pursue your dreams.
WHERE TO FIND FREDDIE
If you enjoyed this show, please rate it on iTunes and leave me a five star review. That would help tremendously in getting the word out and help others be inspired by Cars Yeah.
Your opinion matters, and I will greatly appreciate your support.