Podcast: Play in new window | Download
Listen To Matt's podcast show by Clicking on the Red Arrow Above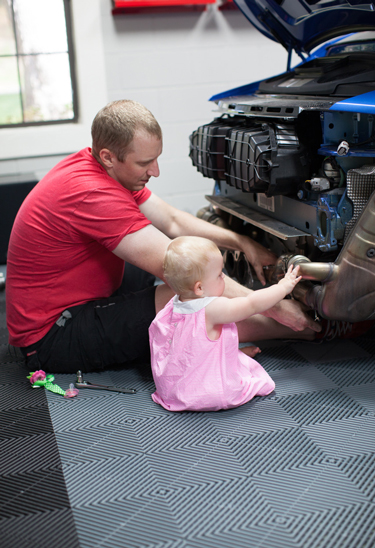 Matt Moreman owns and operates Obsessed Garage and Obsessed Wealth Management. He has a degree in Electrical Engineering and in his early career designed and sold home theatre systems. He later worked as a wealth management advisor for Merrill Lynch. After being medically diagnosed as obsessive compulsive, his doctor suggested he get out of his own head and let others in. Matt created Obsessed Garage, started a YouTube channel, and produced the Dialed In podcast. He followed up with an Obsessed Garage website and store all focusing on people who are obsessed with their passion for automobiles and their favorite room in the house, the garage. Matt's life's tagline is "All or Nothing".
SHOW SPONSORS
Christopher Kimball Financial Services
SUCCESS QUOTE
"Always be teachable or coachable."
Going through a meltdown and being medically diagnosed as obsessive compulsive, Matt decided to make some radical changes in his career.
AH-HA MOMENTS
Creating a private Facebook page where like minded, automotive obsessed people could interact.
FIRST SPECIAL CAR
A 12011 E92 BMW M3
BEST AUTOMOTIVE ADVICE
Drive it, don't worship it.
USEFUL RESOURCE
BOOK RECOMMENDATION
The Lean Startup by Eric Ries
PARTING WORDS OF ADVICE
Figure out a way to influence influencers.
WHERE TO FIND MATT
If you enjoyed this show, please rate it on iTunes and leave me a five star review. That would help tremendously in getting the word out and help others be inspired by Cars Yeah.
Your opinion matters, and I will greatly appreciate your support.