Podcast: Play in new window | Download
Listen To Kyle's podcast show by Clicking on the Red Arrow Above
or use your mobile podcast App on iTunes, Google Play, or Stitcher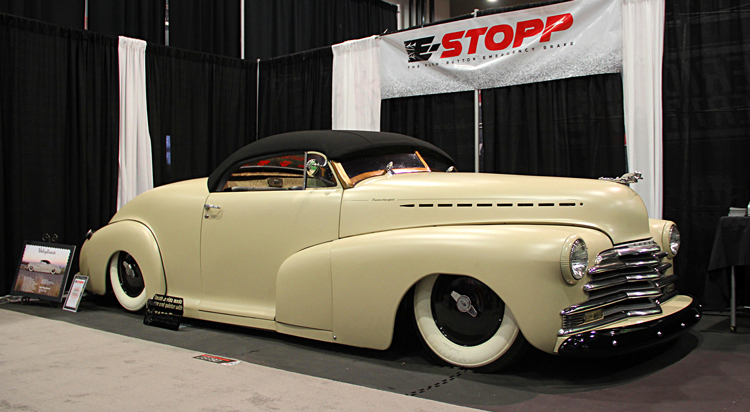 Kyle Lauman owns and operates Night Shift Kustoms in St. George, Utah. For over ten years he's designed and built custom hot rods for clients and himself. For two seasons you saw him on Discovery channel's Vegas Rat Rods where he built some very cool rides. Kyle was raised in the small town of Parachute, Colorado where his love for fuel and spark was fostered by his father's passion for motorcycles. Kyle's love for 60s style Kustoms continues to drive his passion to build very cool custom cars.
SHOW SPONSORS
Christopher Kimball Financial Services
SUCCESS QUOTE
"Fit, form, and function."
Being a part of the Vegas Rat Rods television show because it required so much time away from his family.
AH-HA MOMENTS
Participating in the end of the week parade at SEMA and seeing the outpouring of people supporting the car he designed, built, and brought to the show.
FIRST SPECIAL CAR
A 1984 Short Bed Fleet Side Chevy Truck
BEST AUTOMOTIVE ADVICE
All cars are pieces of s#@t!
Your opinion matters, and I will greatly appreciate your support.
If you enjoyed this show, please go to iTunes and leave me a five star review. That would help tremendously in getting the word out and help others be inspired by Cars Yeah.