Podcast: Play in new window | Download
Listen To Julian's podcast by Clicking on the Red Arrow Above
or use your mobile podcast App on iTunes, Google Play, or Stitcher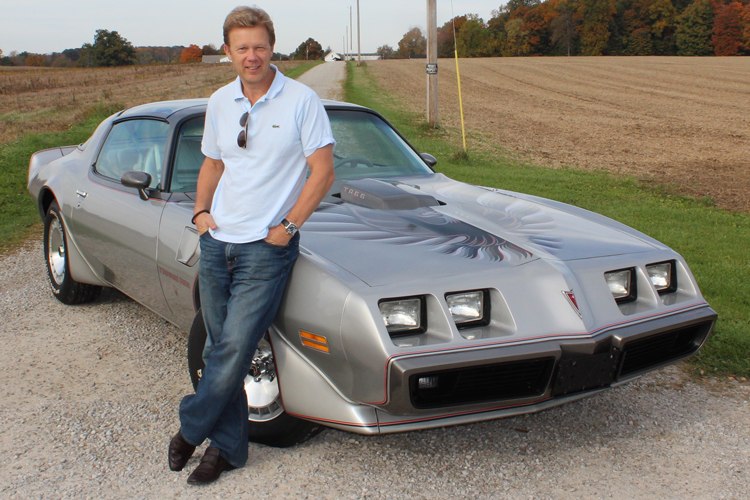 Julian White has been an automotive enthusiast since he was a little boy, carrying around his briefcases of Hot Wheels, and then graduating to building model cars. After a career in the movie industry, he founded the marketing company Web Video Vision in 1998. Julian's profession as a Video Producer / Director and passion as a car enthusiast has been combined in to a lucrative career that allows him to travel the world working on Automotive projects. He currently is the Producer/Director of a web series titled "Talking About Cars with Randy Kerdoon" You can enjoy his show on Facebook and Youtube, Twitter and Instagram.
SHOW SPONSORS
Christopher Kimball Financial Services
SUCCESS QUOTE
"Every problem has a solution."
Being told when he was young, by his boss, that his management style needed tweaking.
AH-HA MOMENTS
Getting the opportunity to combine his passion for cars and travel in to a project documenting a European road trip from England to Russia. Secondly realizing when he started his video business that this new thing called the internet would be a great platform for video.
FIRST SPECIAL CAR
An Acura Legend
BEST AUTOMOTIVE ADVICE
How to set your rear view mirrors so you don't have a blind spot.
USEFUL RESOURCES
BOOK RECOMMENDATION
PARTING WORDS OF ADVICE
Work very hard in your field of passion.
WHERE TO FIND JULIAN
Your opinion matters, and I will greatly appreciate your support.
If you enjoyed this show, please go to iTunes and leave me a five star review. That would help tremendously in getting the word out and help others be inspired by Cars Yeah.